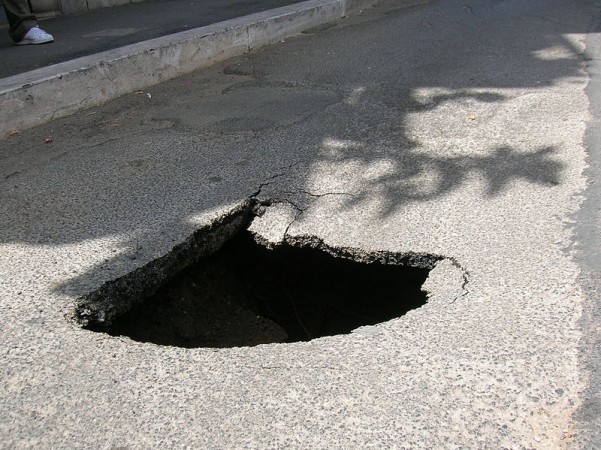 A 13-feet-wide sinkhole opened up in the middle of a busy road in Hyderabad on Tuesday (June 19). The incident took place in Bapuji Nagar area of Bowenpally at around 11:30 am.
Fortunately, no motorists were injured. As the road leads to Diamond Point and Trimulgherry, two other busy stretches in the city, motorists had to endure long traffic jams
Reports have said that two pipelines carrying drinking water and one sewage pipeline run under the road.
What caused the sinkhole?
According to officials, a part of the road in Bapuji Nagar caved in due to a sudden gush of toxic gases from a 15-year-old sewer pipe. Secunderabad Cantonment assistant engineer Umashankar explained that the sewer pipe is connected to a very old water body called Ramannakunta Lake and that the trunk is damaged at several places.
"The load on sewer trunk was manifold thanks to the built-up of gases and toxic fumes. There were leakages from joints on the trunk, which led to formation of sinkhole," The Times of India quoted Umashankar as saying.
The sewer pipe had also softened the earth below, which also contributed to the caving-in of the road.
"We have taken up works pertaining to replacement of the 15-meter length sewer trunk. We hope to complete the works by Wednesday evening," a senior engineer said.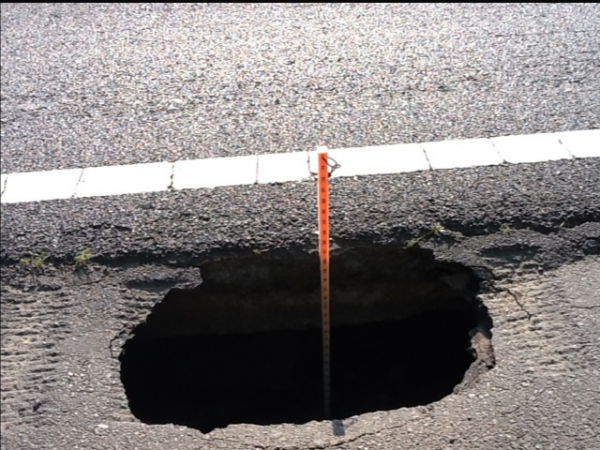 Another engineer said that a proposal will be put forth at a board meeting to replace the entire sewer trunk in order to prevent sinkhole-type incidents in future.
Earlier in October 2017, a gaping sinkhole being had opened up on Usha Mullapudi road in Hyderabad's Kukatpally due to heavy rains.
In September 2016, five sinkholes had emerged in different areas of the city after Hyderabad was lashed by incessant rains for two days.