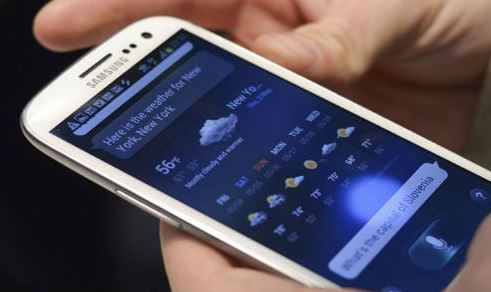 The Android 4.3 Jelly Bean OS update is set to be rolled out for Samsung Galaxy S3 and Note 2, enabling the gadgets to carry some of the features sported on the company's flagship smartphone, Galaxy S4.
The unofficial version of Android 4.3 Jelly Bean has been already released by AOKP. However, those who want to get the official updates need to wait for some more time.
Most of the Galaxy S3 users are excited to try out the new Galaxy S4-like features in their smartphones and it has been understood that the improvements can be essentially narrowed down to 13 elements.
These 13 features are based on the upgrades 4.3 Jelly Bean brought to Galaxy S4 a few days ago.
The features mentioned by Sam Mobile include:
-OpenGL 3.0 Support
-GALAXY GEAR Support
-TRIM Support (Makes the device much faster)
-ANT+ Support
-Samsung KNOX Implementation (KNOX bootloader and dedicated application)
-Samsung Wallet comes pre-loaded
-Improved RAM management
-Improved Display colour reproduction (Display looks much sharper than before)
-Improved TouchWiz Launcher (Much less launcher redraws and less lag)
-New Samsung Keyboard
-New Samsung Browser (Full screen by default, new tab interface and more)
-New Reading Mode (Optimises display for reading, used by only a few specific applications)
-New Camera firmware
-Minor UI tweaks (Contacts app, Flashlight Widget, dialog boxes etc)
Some of the improvements might not be clear to the user straightaway. However, it will boost the under-the-hood performance of the smartphone.
It has been understood that the above features, when installed in Galaxy S4, increased the smartphone's AnTuTu benchmark points from 25-26K to a significant 29-30K. The update is set to arrive in October itself.