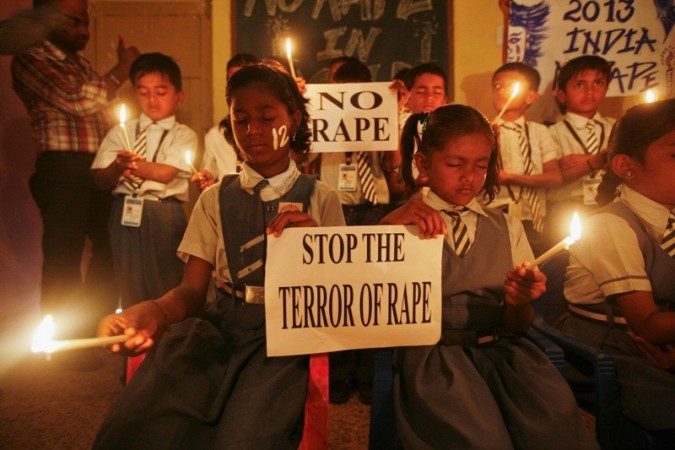 Considered as one of the best students in the class, a Class VIII student who was raped a few months ago will be delivering a baby soon.
The 12-year-old dreamt of becoming an astronaut, but now she doubts her fate. "I don't know anymore what I will become," said the girl, who stays with her mother and an elder brother in Haryana's Karnal district, according to The Indian Express.
The mother of the 12-year-old girl said that earlier she used to spend long hours at school, but now getting out of bed is also difficult for her. "She loves English, is good in sports, and fond of dancing," the mother said.
The Haryana High Court rejected her mother's plea for abortion earlier this month citing that termination after 20 weeks of pregnancy will not only be against medical guidelines, but also be dangerous for the girl.
The 32-year-old mother is apprehensive about the delivery. "My daughter does not understand what's going to happen. She could have a normal delivery. I do not know how she will bear it," the mother said.
The minor, both mentally and physically immature to deliver a child, has already started experiencing stomach and back pain. "At times mummy gives me painkillers. I get tired and cannot breathe properly. My eyes tend to water," the girl said.
However, she wants to go back to school once she gets better. She often opens her books to recall what she had learnt a few months ago. "Mummy said I can go back to school when I am well... I have not talked to my friends for days," the girl said.
She missed her Class 8 exams, but her mother is confident that whenever her daughter attempts the exam, she will pass.
She was allegedly raped by a man, who is an acquaintance of the family. Based in Kaithal district, the man, who is married, would often come to Karnal as he was preparing for IELTS (International English Language Testing System) there.
It was during his visits to their home that he had sexually abused the minor more than once. Although the girl was allegedly sexually assaulted in July as well as August, the family learnt about the incident when she was in the seventh month of her pregnancy.
"One day she was changing her clothes when I saw her stomach looked different. I took her to a doctor, and he told me about the pregnancy. I then approached the police," the mother said.
The accused was arrested and a case of rape was registered. However, no amount of punishment will undo the injustice that the young girl had to deal with.