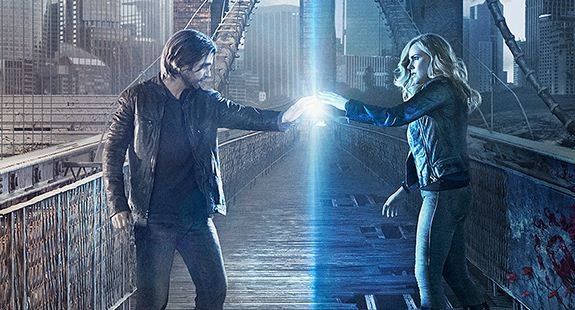 After the shocking Season 2 finale of "12 Monkeys," which finally revealed the identity of the Witness, it would have been a crime not to renew the series for Season 3. Fortunately, Syfy did renew the show and the new season is set to premiere in 2017.
The first two seasons of the show premiered a year and four months apart, so there is no way to predict the premiere date for Season 3 based on this information. However, "12 Monkeys" Season 2 premiered on the same month that Season 1 had aired it finale so if we were to go by that logic, then fans can expect Season 3 to premiere on July 18 or 25, 2017.
Major spoilers from Season 2 ahead
The upcoming Season 3 of "12 Monkeys" is expected to put Cole and Cassandra's relationship to the forefront. Meanwhile, fans are going crazy about how Cassie (Amanda Schull) and Cole (Aaron Stanford) will receive the devastating information that was the Witness' identity.
Also Read: Check out leaked casting calls for 'Game of Thrones' Season 7
As the Pallid man revealed to Cassie in the Season 2 finale, the Witness was the child Cole and she conceived in 1959. With this information, will the couple be able to kill their child, who is behind the destruction of the world?
May be killing the Witness isn't the solution to this conundrum. During a recent interview with Blastr, showrunner Terry Matalas had said that more than the Witness itself, it is the threat behind the Witness that Season 3 will focus on. While this could mean a host of things, the most obvious deciphering of this cryptic revelation is that Witness may just be a puppet in the hands of someone even crueler that anything Cole and Cassie have encountered before.
If your aren't caught up on all the episodes of "12 Monkeys" so far, make sure to do that on the Syfy Website.