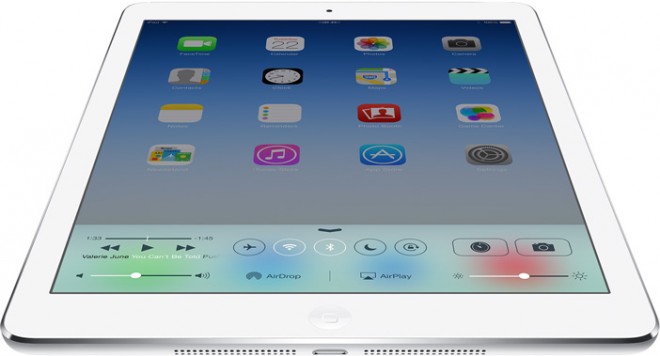 If you have been wondering what happened to the widely-rumoured 12.9-inch iPad Pro, here's an update. According to a fresh report from Taiwan, Apple is secretly developing the monster iPad by signing partnership deals with Sharp and Samsung for manufacturing the supersized displays.
If the latest rumour is any indication, Apple's iPad Pro will be released later this year, but there could be a possible delay pushing the launch to some time early next year.
According to the Taiwanese website, Sharp is chosen as the primary manufacturer for Apple's upcoming iPad Pro while Samsung will serve as a back-up in case things do not sit well with the Japanese tech giant. The 12.9-inch display panel for the iPad Pro will sport 2,732x2,048 pixel resolution with density of 264ppi. Sharp reportedly sent a small test batch of these massive display panels in June, which aligned with Apple's production demands. The report further added that Sharp will begin supplying the display panels starting September, hinting at the tablet's release in Q4, TechnoBuffalo reports.
Besides Sharp and Samsung, LG also made an attempt to be chosen by Apple for the manufacturing of iPad Pro displays. But the company ranked third due to its yield issues, losing out on the opportunity.
There have been several rumours about the specs and features about the new iPad Pro. An earlier leak revealed the 12.9-inch tablet to run iOS 9 as well as OS X El Captain, suggesting the device to be a hybrid like Microsoft Surface tablets. The introduction of iOS 9 will put some key features such as split-screen to great use on iPad Pro.
Some rumours also suggest that the unannounced tablet will feature Bluetooth stylus, Force Touch display, A9 chipset, multi-user log-in and a larger USB Type-C port.