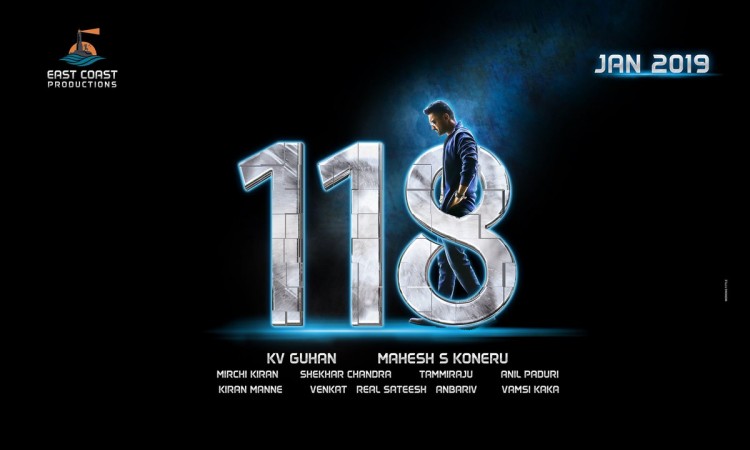 The teaser of director KV Guhan's movie titled 118 has got positive reviews from the film goers, who say that it will mark a grand comeback of Nandamuri Kalyan Ram, who is waiting for a big break.
Nandamuri Kalyan Ram has been running through a lean phase in his career with back-to-back failures. He has taken a lot of time to choose an interesting script for his next outing 118, which is produced by Mahesh Koneru on East Coast Productions. The maker released its teaser on the YouTube channel of NTR Arts on December 18 and the video has received 0.7 million views and 24,000 likes in a day.
The teaser of 118, which looks interesting with its vibrant visuals, shows that that the film is going to be a crime thriller with a dose of horror element in it. The teaser promises that it is going to be an intriguing, captivating and engaging thriller. The first look video offers enough hints at the storyline of the movie
The movie 118 will all about an unfortunate incident, which happens in the life of a youngster at 1:18. How the protagonist investigates and unravels the mystery form the crux of the film. Nandamuri Kalyan Ram is playing the hero and apart from the unique script, his expressions are something to look forward to, according to the teaser.
The film 118 has two female leads. The teaser introduces the character played by Shalini Pandey and throws light on her sparkling chemistry with Kalyan Ram. But the video does not offer a glimpse at the role played by Nivetha Thomas, who is playing another heroine in the film. Her role must be a part of the suspense element of the film. Hence the makers might have kept it under the wraps.
However, a host of film goers took to Twitter to share their views on the teaser of 118. Here are some of their comments.
Vîñêsh Çhøwdâry‏ @Vinesh_9999
@NANDAMURIKALYAN back with a Bang @ishalinipandey your new style and Expressions super @smkoneru bro eesari conform ga kotestham sir #118Teaser
Imthiyaz_NTR‏ @Imthiyaz_NTR
Awesome Teaser 2hrs Runtime and Racy screenplay unte kummesudhi bomma Congrats @smkoneru garu ee sari Block Buster miss avvakoodadhu #118Teaser
RRR‏ @urssamba
#118Teaser is interesting n intriguing. Big to @smkoneru all the best @NANDAMURIKALYAN
Tarak Gohan‏ @Tarak_Gohan9999
All the best kalyan_Ram anna...Eesari bounce back avvali... Best wishes from #Tarak fans❤️#118Teaser tomorrow 10:30Am @NANDAMURIKALYAN @tarak9999