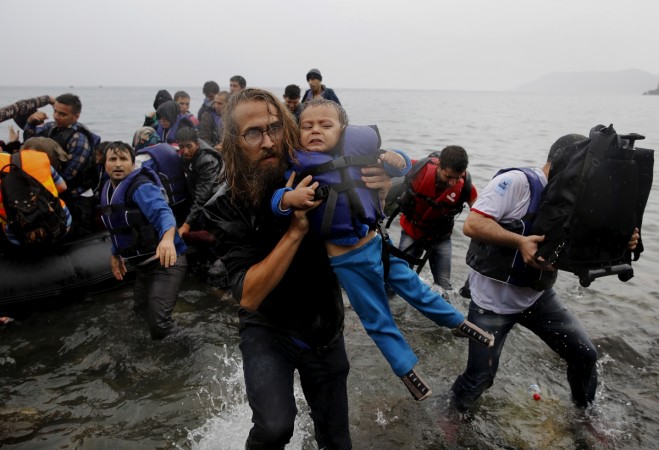 At least 11 migrants, mostly children, died when their boat sank off an eastern Greek island on Thursday, Greece's coast guard reportedly said.
The deceased include four boys, three girls, one woman and three men, AP reported.
The Greek coast guard and vessels from the European border patrol agency Frontex have rescued at least 10 people and search for others is underway.
Hundreds of migrants and refugees from war-torn nations sail through the sea to find shelter in Europe via Greece. Several people have reportedly died while attempting to enter Greek islands in the past.
On Wednesday, seven people, including two children, were found dead after their boat sank off eastern Aegean island of Kos. At least 21 people had died after two boats sank off the islands of Farmakonisi and Kalolimnos in Greece on 22 January.
Over 31,000 migrants have arrived in Greece in January 2016 so far, according to International Organisation for Migration. At least 77 have been killed while crossing the sea between 1 and 17 January.