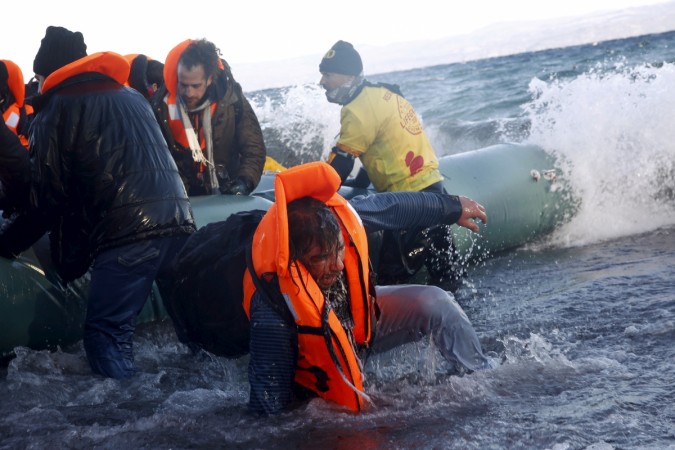 At least 21 people, including children, reportedly died after two boats sank off the islands of Farmakonisi and Kalolimnos in Greece early on Friday morning. Rescue operation is underway to find the missing migrants.
The Greek coast guard rescued as many as 27 people in both the islands, while 40 migrants managed to reach the shore in Farmakonisi, AP reported.
The boat with 48 people on board was crossing Turkey and was on its way to Farmakonisi island in the Aegean Sea when it sank at around 12:30 am Irish time (6 am IST), RTE News reported.
The coast guard recovered the bodies of seven passengers from the sea in Farmakonisi island, and rescued one girl.
A separate incident took place a few hours later in Kalolimnos. At least 14 bodies were recovered from the sea after another boat carrying migrants sank off the island. A helicopter and private boats along with coast guard vessels are looking for other passengers.
In January 2016, 31,000 migrants have arrived in Greece, according to International Organisation for Migration. At least 77 have been killed between 1 and 17 January while crossing the sea.
On Thursday, at least 12 migrants, including children, were killed and 28 others were rescued when a boat sank off the Turkish coast. They were heading to Greece.
The ongoing war in parts of Middle East, including Syria, has forced as many as 8,00,000 people to take refuge in Greece in the last year, according to the last year's data provided by the United Nations refugee agency and the IOM.