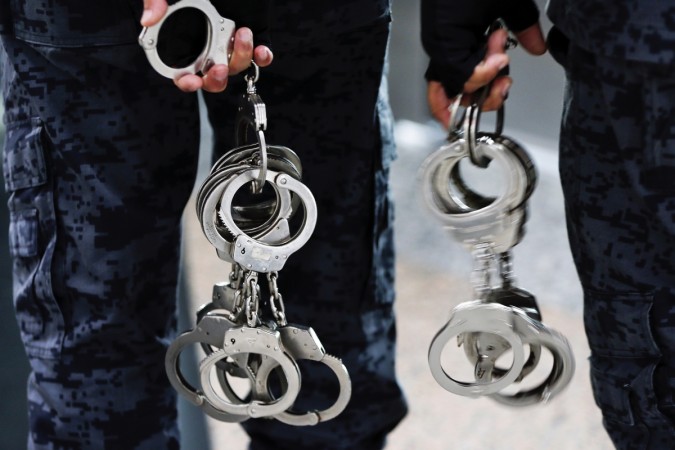 A 10-year-old boy has been charged with murder as an adult for killing a 90-year-old woman in northeastern Pennsylvania on Saturday.
The boy from Damascus, Pennsylvania, was charged with criminal homicide on Monday for the death of Helen Novak, according to Washington Post.
According to the criminal complaint obtained by Washington Post, the boy was on a visit to his grandfather, Anthony Virbitsky, the caretaker of Novak, on Saturday when the shocking incident happened. Police said that the boy lost his temper after the woman yelled at him to get out when he entered her room. He left the room, returned with a cane and held it on her throat for about four or five seconds besides punching her in the stomach a few times.
The complaint said that the boy then told his grandfather that Novak was bleeding from her mouth but denied he had hurt her. Virbitsky found Novak breathing heavily and looking scared but was not bleeding at that time. She wasn't responsive when he checked on her again, and that was when he called 911.
The office of Wayne County District Attorney Janine Edwards said in a statement that the boy later told his grandfather that he had put the cane around the woman's neck. The boy's mother, Martha Virbitsky, later took him to the Pennsylvania State Police barracks in Honesdale and said that her son had explained to her how he hurt Novak.
According to the complaint, the boy told the police that "I killed that lady", adding that he "was only trying to hurt her," reported the daily.
The death was ruled a homicide, as an autopsy on Novak done Monday at Wayne Memorial Hospital, Honesdale, indicated that she died from blunt force trauma to her neck.
Edwards said on Tuesday that the boy was charged as an adult, as the crime of homicide has to be filed in adult court, but said that the boy can file a petition to move the case to juvenile court. He went on to say that the boy was held without bail at the Wayne County Correctional facility but not kept with adult offenders.
"The defendant is not in general population and is being supervised 24/7 by staff," Washington Post quoted Edwards as saying at a news conference on Tuesday. "He is not in 'solitary confinement' and is being provided recreation, television and contact with family via telephone today."
The case is up for preliminary hearing on 22 October.