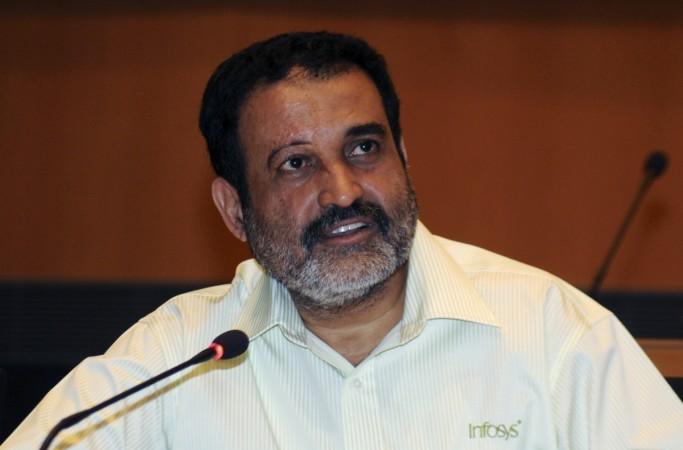 Automation will displace 10 percent of incremental jobs while half of mid-level managers would also be affected, TV Mohandas Pai, the former Infosys HR head, said.
"I think in the IT sector, may be 10 per cent minimum of incremental jobs that are created will disappear. That means every year if they do (create) 2 to 2.5 lakh jobs, 25,000-50,000 jobs will disappear," he told PTI.
Pai, who worked at Infosys from 1994 to 2011 first as HR Director and later as the Chief Financial Officer, was appointed one of the directors at the National Stock Exchange board in July.
According to Pai, 2.25 lakh out of the 4.5 lakh middle-level managers — or 50 percent of the total middle-level management workforce — will also lose their jobs over the next 10 years to changing internal processes in IT companies. Total middle-level employees (4.5 lakh) constitute 10 percent of the 45 lakh IT workers in the country.
IT hiring in future will depend on more technical knowledge and specialised skills, which will reduce chances for graduates (B.Tech holders), Pai said, advising aspirants to complete post graduation. There would be 10-15 percent increase in demand for people with master's degree, as entry level jobs would get slashed by 10-15 percent each year.
"People who have got skills in artificial intelligence, machine learning and new coding languages like Python, Android and those in mobile area would do very well in the next five years," he said.
Earlier this year, Infosys CEO Vishal Sikka also warned that low-level jobs like IT administration, infrastructure management or business processing-related operations would become redundant because of automation and disruptive technologies like artificial intelligence.
The CEO had also said changes in the IT industry will not shrink hiring in absolute numbers but may impact in percentage terms, NDTV reported. Infosys' net addition had increased by 78 percent sequentially for the June 2016 quarter though the company also posted 21 percent attrition.
Meanwhile, Nasscom President N. Chandrashekhar revealed a gloomy outlook for hiring in the sector for the 2016-17 financial year.
"Hiring activity in the year before last was 2.20 lakh (new jobs were created in IT sector). Last year, (FY 2015-16) there were about two lakh additions. This financial year, we are expecting it to be on the lower side of that," Chandrashekhar said.