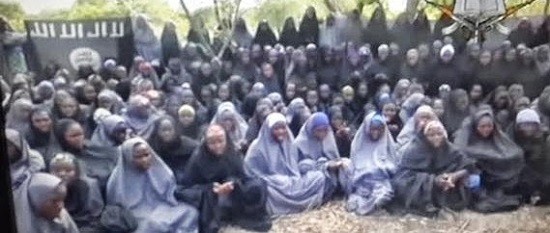 Even as there has been increasing criticism of the Nigerian army for failing to trace the abducted Chibok girls, it has now come to light that over 15 senior military officials, including 10 Generals have been tried before the military court for collaborating with the Boko Haram terrorists, including supplying guns and ammunition.
The Army intelligence unit is said to have been tipped off that several senior army officials operating out of the defence headquarters were working with Boko Haram terrorists and were involved in leaking official information to the group. The probe found proof against several officials, who were then arrested and tried before the military court.
The report that was published by the Nigerian news source-Leadership stated that the guilty army personnel will be tried at the Abuja headquarters of the army.
The daily reported that the investigation into the tip-off found that "some officers were sabotaging the ongoing counter-insurgency operations. The suspects include about 10 generals and other ranks." A senior official told in a recent trial that the military court found four senior soldiers guilty of being disloyal and for working for the members of the sect.
"Four generals have been court-martialed for divulging high-class security information to the members of the sect. They were found guilty of leaking military strategies to the Boko Haram people. This was why many soldiers have been ambushed and killed by the Boko Haram," the report quoted the senior personnel.
Investigations on several personnel found that high-ranking officials as well as soldiers have been involved in 'spying' for Boko Haram. The report found that the personnel had sabotaged several operations that were carried out to track down the abducted Chibok girls.
Since the abduction of the Chibok girls in April, the Nigerian army has faced severe criticism for its failure to trace the whereabouts of the missing girls. The Ugandan President, Yoweri Museveni too recently mocked the Nigerian army for its failure and said that the military in Nigeria seems to have lost its will along with its lost girls.
At least four countries, including the United States, currently are working with the Nigerian army to trace the abducted girls. The Nigerian military in the last few weeks since the abduction of the girls are found to be ineffective in the fight against Boko Haram, a ruthless insurgent group with ties to Al Qaeda that has repeatedly struck with impunity in Nigeria, killing hundreds of civilians across the country.
The recent report only proves the fact that the Nigerian army had a role to play in the abduction of the Chibok girls, especially considering the fact that hours before the kidnapping of schoolgirls Amnesty had warned the Nigerian army of the impending raid. The army, however, declined to aid the girls claiming that it can't muster the force to fight Boko Haram.