Smartphones make an important part of everyone's lives, and it's a good thing you never run out of options. India has grown to become a crucial market for smartphone brands, and a company's success is complete without making its way to this market.
Following the well-paved path by brands like Xiaomi, OPPO, Vivo, Huawei and others from China, a brand called 10.or (pronounced tenor) made its way to India recently and has since been enjoying the perks of demand for budget phones.
10.or, as strange as its name is, has quite familiar devices in its portfolio. We recently reviewed 10.or E, which fits in the sub-Rs. 10,000 smartphone category to compete against the likes of Micromax Canvas Infinity, Xiaomi Redmi Note 4 and many others. But the company did not stop at just one device.
10.or launched 10.or G in two variants – 3GB + 32GB and 4GB + 64GB – and we received the latter for review. On paper, the handset seemed competitive, so we decided to take it up for a quick review. After testing it over a brief period, we are now able to share our views on the phone's overall worth, which will be handy for potential buyers.
Design
Like many phones in its price range, 10.or G comes with a metallic unibody for a premium look and feel. The display is covered by an edge-to-edge glass, which makes the side bezels invisible, but the top and bottom bezels are hard to be missed.
The rear panel looks neater with a vertical dual camera setup adjacent to the dual LED flash and a fingerprint scanner right below. The edges are curved to ensure a solid grip.
There is a micro USB slot placed between two speaker grilles at the bottom, volume controls and the power button taking the right side and a SIM card tray is found on the left. Before you panic, there's a 3.5mm headphone jack at the top. In our view, the design is pretty standard and nothing to woo you when compared to worthy rivals.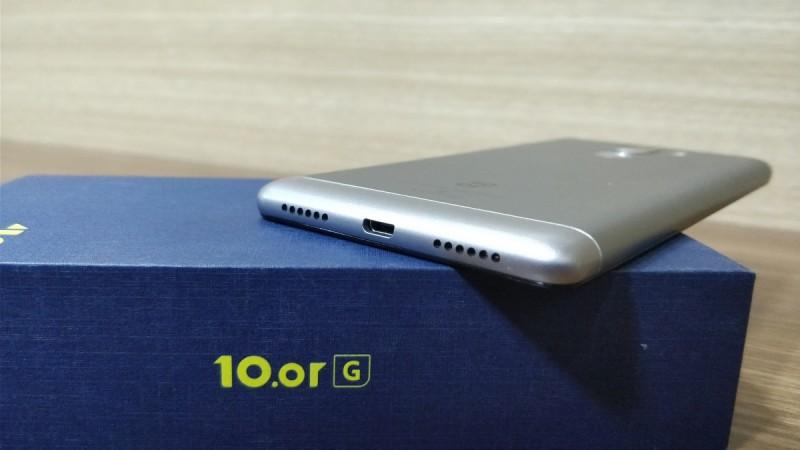 Display
10.or G sports a 5.5-inch Full HD display, which is on par with most rivals in terms of delivering clarity, brightness and balanced colours. We had no issues using the handset in sunlight as long as the brightness was set at maximum.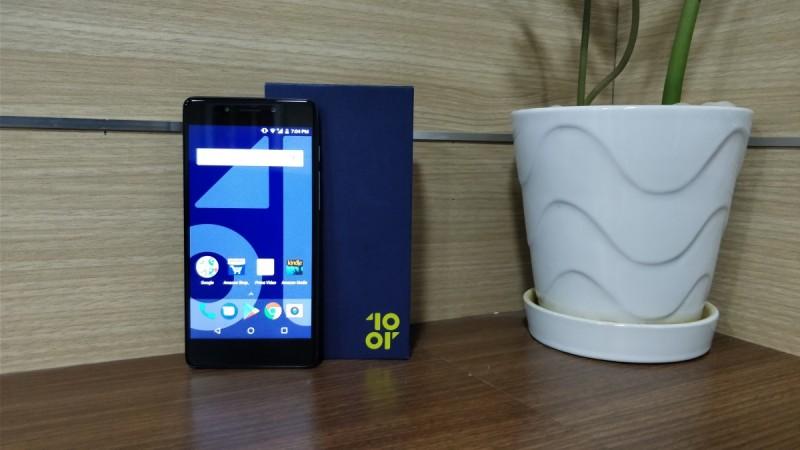 Even though we had the Adaptive brightness turned on, it rarely worked when we switched environments. Adjusting brightness manually depending on the surrounding was quite disappointing. But watching movies or playing games seemed to be executed perfectly well.
Since the competition in the sub-Rs. 15,000 is quite tense, it is important to be spot-free. There may be some issues with the display's responsiveness when compared to similarly-priced phones.
Camera
The dual camera setup on 10.or G is the biggest USP of the phone, especially given the phone's affordable price tag. The 13MP dual camera with RGB and monochrome sensors with PDAF, Bokeh effect and f/2.0 aperture looked good on paper.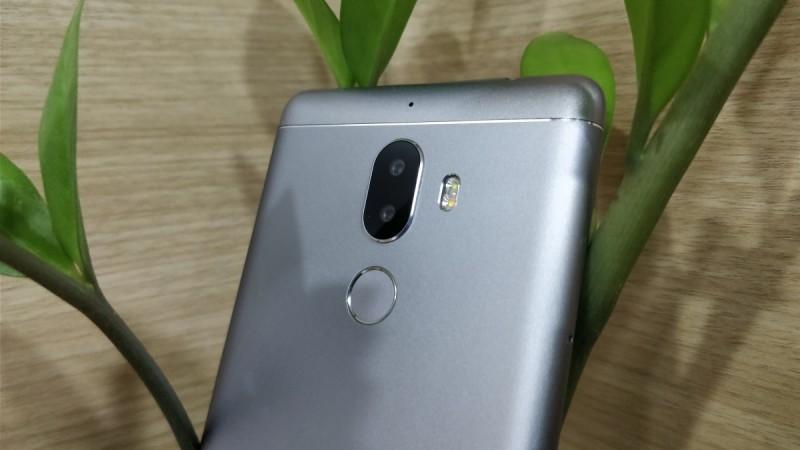 We tested the rear camera with a few shots. The colour reproduction is not simply decent even in daylight condition. Photos in low light lack details and colours, which is something quite common with phones in its range. Given its price range, we'd side with 10.or G's decent camera results.
But the real test was for the dual camera. Portrait shots using both lenses produced surprising results. Even with indoor lighting, 10.or G was able to produce impressive bokeh effect by blurring the background. Sadly, processing the images takes longer than usual, making it difficult to snap photos continuously in Portrait mode.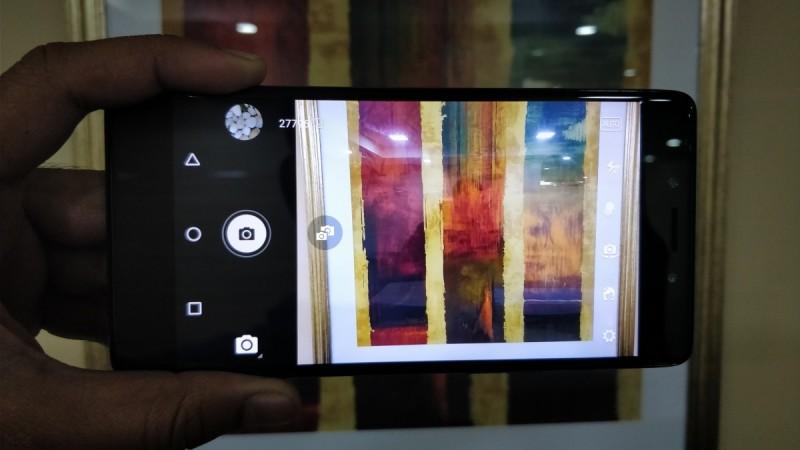 Even though there was some inaccurate blurring, where the subject would get mixed up with the background, adjusting the focus helped. Given the phone's price, its dual camera setup does a decent job, but we wouldn't rate it the best in the industry.
Check out some samples below:
Bokeh-effect samples below:
In case you're wondering about the selfie camera, the results are surprisingly good. The beautify mode, front flash and various filters make you look great in selfies.
Performance
During our review, we found occasional lags, but 10.or G managed to carry out most of the tasks smoothly. After all, it packs a Snapdragon 626 chipset paired with 4GB RAM. Multi-tasking, online games like 8-ball pool, Asphalt, streaming Netflix and YouTube went without any issues.
We do not have any complaints with the phone's performance to the level that it deemed worthy of being reported. The stock Android experience adds to the seamless performance of the phone, and users will find it comforting that it will receive Android Oreo as well in the future. The handset currently runs Android 7.1.2 Nougat.
Battery
It is rare to find a smartphone with reliable battery these days. Even with a Full HD display, 4G VoLTE support, the handset manages to keep a decent runtime. With our full-time 4G data on, calls, messages and some music on-the-go, 10.or G lasted us about a day. The battery performance is kept in line with 10.or E, which exceeded our expectations at the time of review.
But the challenge is charging the massive 4,000mAh battery, which took us over 90 minutes to reach from 0-90 percent.
Fingerprint scanner
In terms of accuracy, the fingerprint scanner does an excellent job. But that's something every other smartphone in its price range can achieve. But 10.or G lags while unlocking the smartphone after authenticating the owner. Even a fraction of second makes a lot of difference here since most phones out there can do so in a wink of an eye, and 10.or G takes about two winks on bad days.
Verdict
When we reviewed the 10.or E, we gave the brand the benefit of doubt that its next phone would exceed its predecessor. After using 10.or G, we find it to be a hit-and-miss case. There are some strong selling points such as battery, bright display, reliable performance and a good bokeh effect camera, but it lacks attention to detail with design (too bulky), camera performance, and fingerprint scanner.
With 10.or G, you won't stand out in the crowd. 10.or G is pretty average for a smartphone priced Rs. 12,999, since there are rivals like Moto G5S Plus, Xiaomi Redmi Note 4, Lenovo K8 Note and much more. If you are considering to take a break from the usual brands, 10.or makes a compelling choice, but that's about it.
We are guessing the next smartphone by 10.or will be more evolved. If it was four years ago, 10.or would have a solid representation, but brands like Xiaomi have made it a tough race. It is important for 10.or to make the cut or lose the battle.