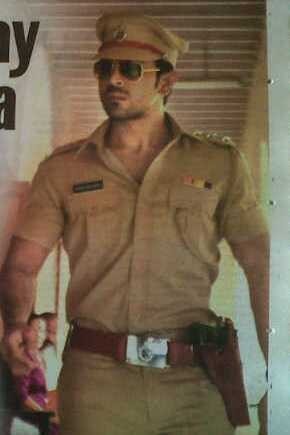 Tollywood actor Ram Charan Teja was embroiled in a tiff with two techies in Hyderabad on Sunday. A case has been registered against the actor at the Banjara Hills police station.
Ram Charan and his security personnel allegedly manhandled two software engineers for not giving him way near the Taj Krishna traffic signal on Sunday. According to reports, the "Magadheera" actor was returning from Banjara Hills when a Maruti Alto car driven by Phaneesh and accompanied by Kalyan (both employees of Genpact) was blocking their way.
Ram Charan reportedly got furious for not being allowed to take a free left after repeatedly honking several times. When he got a small passage to move, the actor intercepted and parked his Aston Martin V8 Vantage car in front of Alto and yelled at Phaneesh and Kalyan.
"We heard the driver of the luxury car behind us honking, but due to traffic congestion, Kalyan could not give way. A minute later, the other vehicle overtook us and blocked our way," Phaneesh told media personnel before entering the Banjara Hills police station.
The actor then called his security personnel who arrived there and reportedly assaulted one of the techies. "The actor had an argument with us thinking that we deliberately blocked his way. While we were explaining to him that we had not done it deliberately, Ram Charan called up his bodyguards over the phone. Within a few minutes, four of them arrived at the spot in a vehicle and one of them punched me in the face," Phaneesh said, according to The Times of India.
Ram Charan is the son of popular actor and Union minister Chiranjeevi. The actor is known for his films including "Magadheera", "Chirutha" and "Naayak". He will be seen in his debut Hindi flick "Zanjeer" alongside Priyanka Chopra. "Zanjeer" is the remake of a 1970s Amitabh Bachchan starrer by the same name.