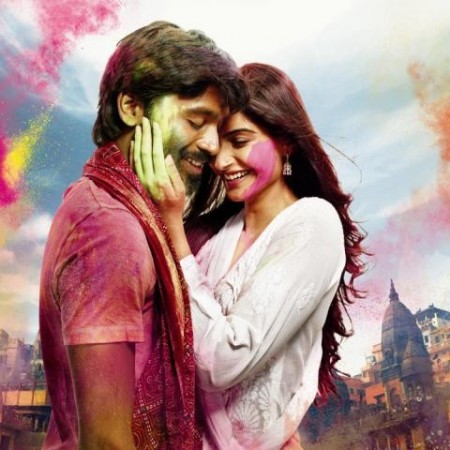 "Raanjhanaa", the love story between a Muslim girl and the son of a Tamil priest, has spelled its magic both at domestic and overseas box office.
The love story starring Dhanush and Sonam Kapoor in the lead roles has collected over ₹7.13 crore ($ 1.2 million) from overseas box offices in the first week.
In India, the romantic drama has collected around ₹35 crore in week one. The first week worldwide collection of the film is ₹42.06 crore.
"Raanjhanaa" has a few similarities with "Aashiqui 2" starring Aditya Roy Kapur and Shraddha Kapoor. Both the films belong to the genre of romance that's filled with pain and emotions. The films are close in terms of domestic box office collections too with "Raanjhanaa" earning ₹35 crore in the first week while "Aashiqui 2" earned ₹39 crore.
If the current box office collection is anything to go by, "Raanjhanaa" starring south Indian actor Dhanush, Sonam Kapoor and Abhay Deol is very likely to join the list of hit films this year.
The first week earning of "Raanjhanaa" is in similar trend with blockbuster film "Aashiqui 2". Both the films fall in same genre of romance filled with pain and emotions.
But "Aashiqui 2", which is a low budget film, has managed it to earn slightly better than "Raanjhanaa". The musical love story starring less known face Aditya Roy Kapur and Shraddha Kapoor has raked in ₹39 crore in first week.
The second week is going to be pretty crucial for the film following the release of Emraan Hashmi and Vidya Balan's comedy thriller, "Ghanchakkar", which opened on a slow note at the domestic box office.
Meanwhile, "Raanjhanaa" Tamil version - "Ambikapathy" - which was released in 300 screens in Tamil Nadu on 28 June, has also received good response.