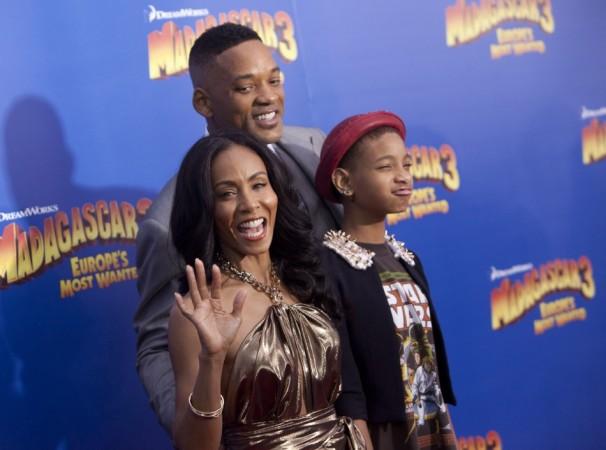 Popular animated move "Madagascar 3: Europe's Most Wanted" earned $35.5 million dollars, while retaining its number one spot at the U.S. Box for the second weekend in a row.
The third installment of the Madagascar series features the beloved zoo animal characters of Alex, Marty, Gloria and Melman journeying to Europe where they find themselves in the midst of a travelling circus. Ben Stiller, Chris Rock, Jada Pinkett Smith and David Schwimmer are amongst the actors lending their voices to the lead characters.
The Dreamworks animated sequel drew an estimated $ 120.5 million in just ten days since its release on June 8, reported Reuters. The movie grossed $60 million on its opening weekend in the U.S.
"Madagascar 3" pushed Ridley Scott's "Prometheus" to number two spot at $20.2 million. The Fox produced sci-fi flick starring Charlize Theron, Noomi Rapace, Michael Fassbender, Guy Pearce, Idris Elba and Logan Marshall-Green, earned $ 88.9 million since its release which coincided with "Madagascar 3". However, the thriller scored well overseas, drawing an estimated $ 92.7 million.
The Tom Cruise starring "Rock of Ages," held the number three spot with $15.1 million. The broadway musical set in the 1980s-era features Alec Baldwin, Catherine Zeta-Jones, Julianne Hough, Diego Boneta, Russell Brand and Bryan Cranston.
Universal's "Snow White and the Huntsman", which is on its third weekend, held fourth position, dipping 40 percent to $ 13.8 million. The film starred Kristen Stewart, Chris Hemsworth and Charlize Theron as the wicked queen.
Meanwhile, "That's My Boy," which is co-produced by Adam Sandler, who also has a lead role in the comedy, raked in a disappointing $13 million. Hollywood.com's president of the box office department, Paul Dergarabedian cited the movie's R-rating largely accountable for scoring lower points among audiences.
"Even though Sandler keeps getting older, his key constituency is still in the sweet spot of the PG-13 rating and remain his key demographic," Dergarabedian said according to the new service.
(With Inputs from Reuters)