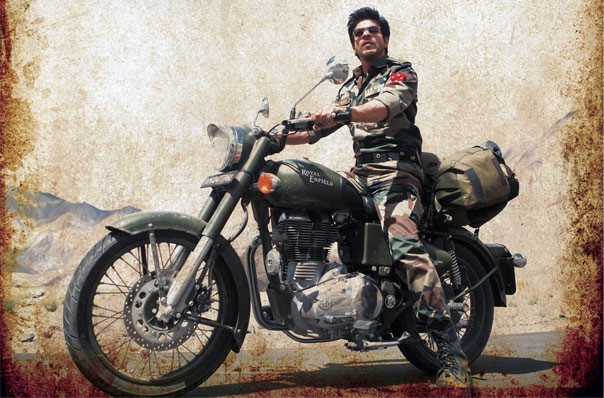 The grand premiere of Yash Chopra's last directorial film "Jab Tak Hai Jaan" was attended by several Bollywood celebrities. Actress Kajol was particularly noted for her absence at the event.
The 38-year-old actress, who has worked as the leading lady in several YRF's movies, was not invited for the red-carpet premiere of "Jab Tak Hai Jaan", according to her husband Ajay Devgn.
"Talking about Kajol not attending Jab Tak Hai Jaan premiere, I just have to say that it's not her fault, she wasn't invited," Ajay Devgn said, according to NDTV.
Earlier, there were rumours that Kajol had made a back-door entry at the premiere accompanied by Aditya Chopra to avoid the media, but Ajay confirmed that she was not invited to the event.
"Kajol was not invited for the premiere of Jab Tak Hai Jaan which I feel is very petty. This shows the pettiness of someone else," Ajay told Bollywood Hungama.
Kajol, who is noted for her stellar performance in blockbuster hit "Dilwale Dulhaniya Le Jayenge" for Yash Raj Films, was recently caught in the controversy surrounding her husband Ajay Devgn and Yash Raj Films regarding the monopolistic practices in Bollywood.
Apart from "Dilwale Dulhaniya Le Jayenge", Kajol has also worked in 2006 super hit film, "Fanna", under Yash Raj productions. She is also a good friend of actor Shahrukh Khan.
However, the crossfire between Ajay Devgn production and YRF has affected Kajol's relation with them.
Both "Son of Sardaar" and "Jab Tak Hai Jaan" released on the same day and are tough competition to each other at the box office.
Earlier, when Ajay was asked whether Kajol would attend the premiere to give tribute to the late Yash Chopra, he said "I hope she does and I think she would. But I don't know if it happens now - that is, if she is even invited! So don't put the ball in my court, she should be invited first."