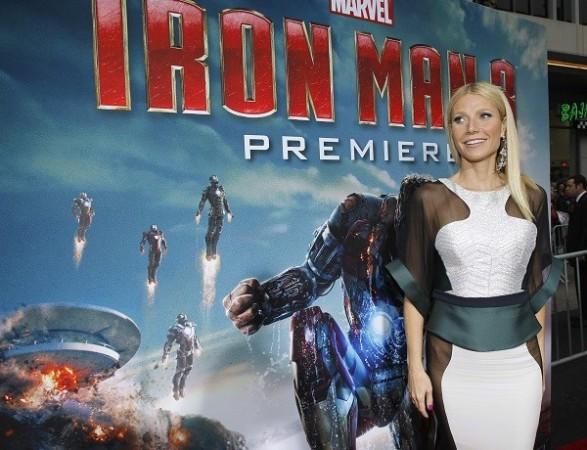 Robert Downey Jr's "Iron Man 3" has opened to a grand response worldwide.
The third installment of the superhero series, which was released on 26 April, has fetched $195.3 million from 42 countries over the weekend, beating 2012's "The Avengers" which earned $185.1 million internationally, according to senior film journalist and entertainment industry tracker Sreedhar Pillai.
"#IronMan3 opens to $195.3 million from 42 countries 2 beat 2012's blockbuster #TheAvengers, which debuted to $185.1 million[s] US release May3," Sreedhar tweeted.
The film which was released in 80 percent of the foreign marketplace, including India, is doing extraordinary business. It grossed $5.2 million (around ₹28 crore) in India, reported The Hollywood Reporter.
In India, the superhero flick has even affected the business of Bollywood's most-anticipated film "Aashiqui 2" in metros, said trade analyst and film critic Taran Adarsh. In fact, the collections of "Iron Man 3" were as good as as "Aashiqui 2", if not slightly higher. Taran Adarsh said that the "combined business" of the two big movies has been more than ₹42 crore.
In Tamil Nadu, the response to "Iron Man 3" has been overwhelming. According to Sreedhar, "Iron Man" has earned ₹53 lakh on the opening day in the state, faring much better than recent Tamil film releases.
"#IronMan3 is doing super business in TN,on day 1 did ₹53 lakhs, weekend may touch ₹1.75 Cr. All new Tamil releases nowhere near!" he said.
"#IronMan3 - doing extraordinary business in TN, but tremendous pressure on theaters to curtail its run and accommodate new Tamil releases!" he added.
"Iron Man 3" has Robert Downey Jr playing the title character in the film. The rest of the cast includes Gwyneth Paltrow, Rebecca Hall, Guy Pearce, Ben Kingsley and Don Cheadle. The movie is directed by Shane Black.