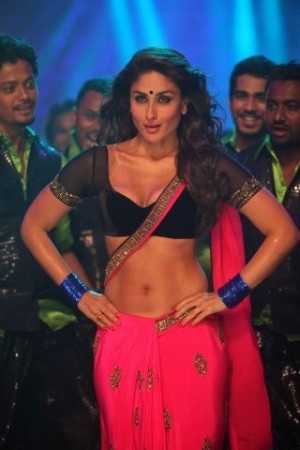 The Censor Board of Film Certification has won the battle against the producers of film "Heroine", who moved to the Delhi High Court on Monday to protest against the new Statutory warning policy, stating that it would kill the creativity of the scenes.
The Ministry of Information and Broadcasting (I &B) had appealed the CBFC to ask the film producers to display a 20-second static anti-smoking message in all the smoking scenes with voice-over of the actor who is seen smoking in the film.
The filmmakers had expressed disapproval citing it as an "unreasonable and arbitrary requirement."
However, on Friday, CBFC declared that the changes will have to be made by the producers. A statutory warning for every scene showing Kareena Kapoor smoking will have to be displayed in the film.
"Yes we've instructed the makers of heroine to put statutory warnings wherever the heroine is shown smoking," a CBFC source said, Daily Bhaskar reported.
"We're following the rule. In "Raaz 3" as well, a character who smokes would be seen doing so with a statutory warning. Even in Hollywood films, whenever any characters smokes on screen, we ask for the statutory warning to be flashed at the bottom of the screen," the source added.
According to the report, the statutory warning is mandatory since Kareena is shown smoking in at least 30 percent of the film.
"A box of the same brand of cigarette has been shown in ten different places in "Heroine". This amounted to endorsing a cigarette brand," a source told Daily Bhaskar. "We've asked the brand name to be blurred out in all the places."
On the other hand the producers alleged that the static message throughout the scene would spoil the creativity of the scene.
"It would kill the creativity of the scene. The production house had incurred over Rs 30 crore (300 million) on the film by July-end," IANS quoted a producer as saying.
However, a source from the core team told Daily Bhaskar: "Way back in 1968 Nargis was shown smoking for a majority of the running time in "Raat Aur Din". Are we moving forward or backward in time?"