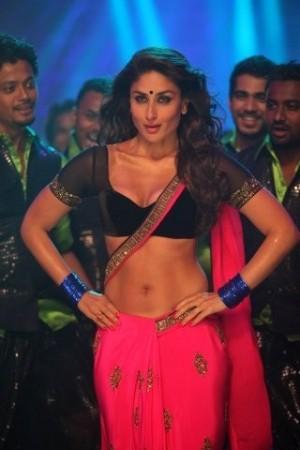 After battling a series of censor troubles for a long time, Madhur Bhandarkar's upcoming film "Heroine" has once again drawn for itself a hitch.
The objections against cigarette-smoking scenes in the film have already created a stir during the Censor Board certification, and as a result were advertently chopped off from the promos.
The film was certified as "A" but the scenes were kept intact for the theatre audience.
Now these scenes have come under the legal scanners of the Ministry of Information and Broadcasting (I &B), who have ordered the producers to display a static anti-smoking message during the smoking scenes.
The ministry has put forward two mandatory conditions in front of the Central Board of Film Certification (CBFC). The first one is "a 20-second anti-smoking message as approved by the health ministry with voice-over of the actor who is seen smoking in the film to be displayed at the beginning and in the middle (after interval) of the film."
And another one is that a static message should be displayed during all the smoking scenes in the film.
Though the producers have agreed to the first condition, they think putting a static message in between the scenes will spoil creativity.
"It would kill the creativity of the scene. The production house had incurred over Rs 30 crore on the film by July-end," IANS quoted the producer as saying.
Unhappy with the I&B orders, the film production house, UTV Software Communication, moved to Delhi High Court against the ministry on Monday.
The court has issued a legal notice to both I&B and CBFC, seeking their response before the next date of hearing on Sept 10.
The counsel of UTV production house told the news agency that they have been pressed with "Unreasonable and arbitrary requirement," which indeed "infringes the constitutional freedom and rights guaranteed to the petitioner."