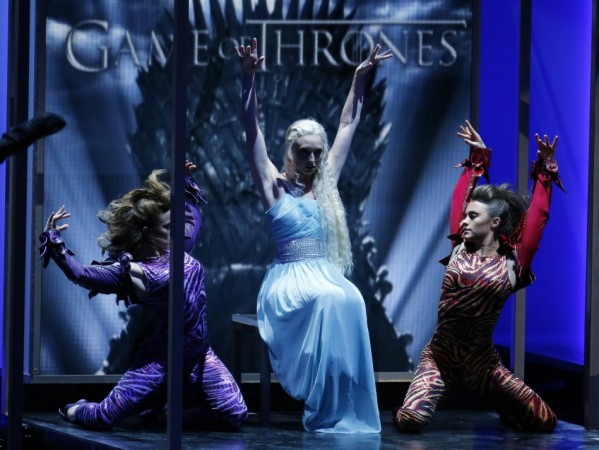 The fifth episode - titled "First of His Name" - of season five of drama series "Game of Thrones" will be telecast tonight (4 May) on HBO.
The fourth episode "Oathkeeper" revealed the killer of King Joffrey, who died after his marriage in the second episode. "First of His Name" will continue from last week's episode.
"First of His Name" is as follows: "Cersei and Tywin plot the Crown's next move. Dany discusses future plans. Jon embarks on a new mission," the official synopsis for the fifth episode read, according to Christian Today.
"First of His Name" will air in countries, including the US, the UK, Australia and Canada. Those who won't be able to watch it on TV, can check out the official website of HBO Go, which has given the live stream option for viewers.
The US: The show will be broadcast on Sunday night on HBO at 9 pm (local time).
The UK: It will be telecast on Sky Atlantic on Monday 5 May at 1:30 am, according to the official website. For more information, see the official website here.
Australia: The show will be aired on Monday 3.30 pm AEST on Foxtel with a primetime encore at 7.30pm AEST, according to Foxtel.
Canada: The fifth episode will be aired on HBO Canada on Sunday night.
(Ed: VP)
Watch the preview of the episode here: