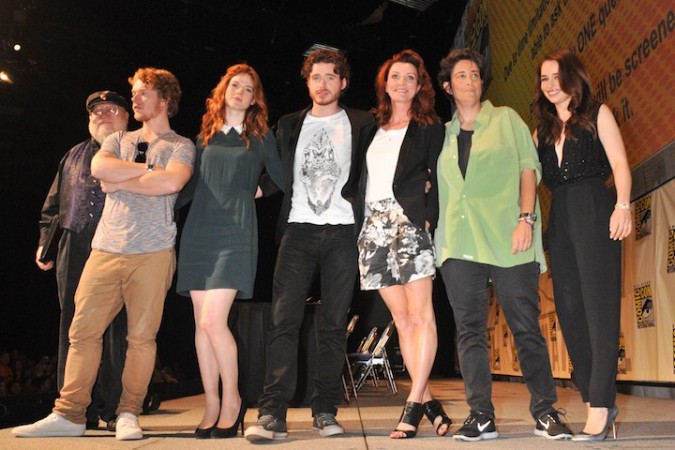 "Breaker of Chains," the third episode of season 4 of "Game of Thrones", will air on Easter Sunday night on HBO at 9 pm ET.
The drama series is telecast on HBO in the US and Sky Atlantic in the UK. Viewers need to subscribe to the channels to watch the show. For more information on the live stream information in the UK check here.
However, for GoT fans, HBO has provided the live stream link at HBO Go, to watch the show online.
If you can't watch Ep 3 #BreakerofChains live on @HBO this Sunday, set your DVR or feel the wrath of "Widow's Wail" http://t.co/skVhybOHGL

— Game Of Thrones (@GameOfThrones) April 19, 2014
The premiere episode recorded 6.6 million households who watched the show in the US; almost the same amount of household watch for the second episode on 13 April.
The second episode, titled "The Lion and the Rose", became the second most-watched "Game of Thrones" episode as it recorded around 6.3 million viewers.
Also, the second episode broke the Torrent swarm record after it was aired on Sunday night. More than 193,000 shared the file through BitTorrent and, within the first 24 hours, 1.5 million people download the episode.
"A few hours after the second episode came online the Demonii tracker reported that 193,418 people where sharing one single torrent. 145,594 had a complete copy of the episode and continued to upload, while 47,824 were still downloading the file," TorrentFreak reported.
It was downloaded most in Australia followed by the US, the UK, Canada and Netherlands. The previous record was set by season 3 finale episode, which 171,572 people shared on a single tracker.
(Ed: VP)