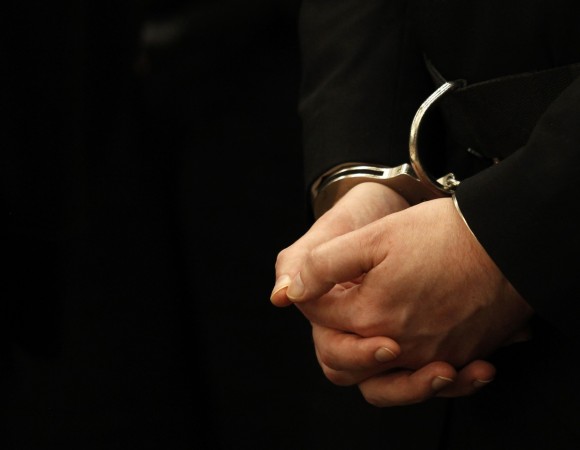 The FBI arrested an alleged Russian spy in New York and also charged two others on Monday after busting a Cold War-reminiscent Russian spy racket, replete with coded messages and discreet exchange of information through mundane objects such as a 'book'.
Evgeny Buryakov, 39, was arrested after he posed as a banker in a Russian bank to gather economic intelligence and to recruit sources for Russia's foreign intelligence agency SVR.
Buryakov, also known by his code name 'Zhenya', appeared in a Manhattan federal court on Monday, where prosecutors said that he had assisted other spies such as Igor Sporyshev and Victor Podobnyy, who were charged in absentia as they enjoyed diplomatic immunity and had left the US.
Buryakov reportedly started operating as an undercover agent for Russia's foreign intelligence agency in 2012, while he worked as a 'non-official' worker at a Russian bank in New York.
The three were in regular contact and would communicate using "clandestine methods and coded messages", and would often exchange information in brief meetings where they passed a "bag, magazine or slip of paper", the FBI said in a statement.
The spies attempted to seek intelligence on potential US sanctions on Russian banks and on the plans of developing alternative energy sources, while allegedly trying to recruit college students and "young women with ties to a major university in New York", according to FBI.
During phone calls that FBI intercepted, the spies would ask for a meeting on the pretext of giving an "item" that was often something mundane as a "book" or an "umbrella", which officials said was part of their coded language.
Buryakov then met with a FBI source under cover as an investor, and demanded confidential US government documents from him.
The Russian was arrested by the FBI in front of a supermarket in Riverdale around noon on Monday, The New York Post reported, and faces up to 15 years in jail.
"These charges demonstrate our firm commitment to combating attempts by covert agents to illegally gather intelligence and recruit spies within the United States. We will use every tool at our disposal to identify and hold accountable foreign agents operating inside this country—no matter how deep their cover," Eric Holder, the Attorney General of the United States, said.