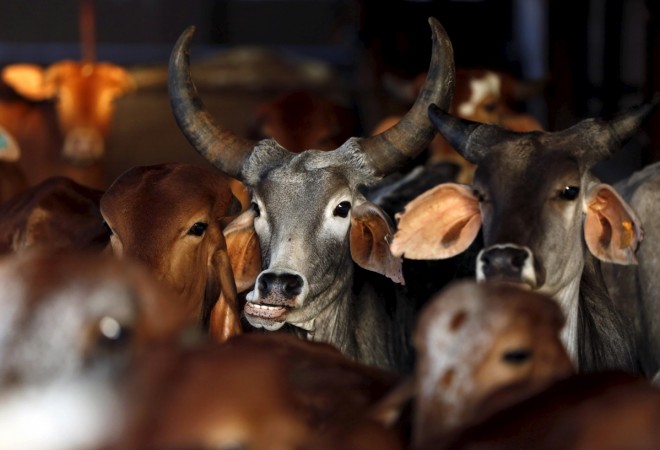 The Bombay High Court on Friday upheld the ban on cow, bull and bullock slaughter in the state, but decriminalised possession of the meat if it was brought from outside the state. The high court ruled that the ban on possession of the meat was "unconstitutional."
The court was on Friday hearing the Maharashtra government's and others' pleas regarding the ban on possession, slaughter and consumption of bovine creatures. A division bench of Justices Abhay Oka and Suresh Gupte rejected the state's plea, the Times of India reported. The bench upheld the constitutional validity of the Maharashtra Animal Preservation (Amendment) Act, 1976.
The court was hearing multiple pleas challenging Section 5A of the act, which prevents transport or export of cows, bulls or bullocks for the purposes of slaughter within or outside the state; Section 5B, which prohibits sale, purchase and distribution in any other manner of cows, bulls and bullocks if the intention is slaughter; Section 5C, which prohibits possession of the flesh of cows, bulls or bullocks; and Section 9, which empowers the authorities to search and seize cattle suspected to be taken for slaughter.
The ban on slaughter of cows under the animal preservation act was extended to bulls and bullocks in February 2015 as President Pranab Mukherjee agreed to the amendment of the act.
Anyone found slaughtering bovines can be jailed for up to five years and can by fined up to Rs. 10,000, and possession attracted one-year jail and Rs. 2,000 fine, according to an earlier India Today report.
The Maharashtra government had initially argued that ban on possession was necessary to maintain a ban on slaughter, the TOI reported.