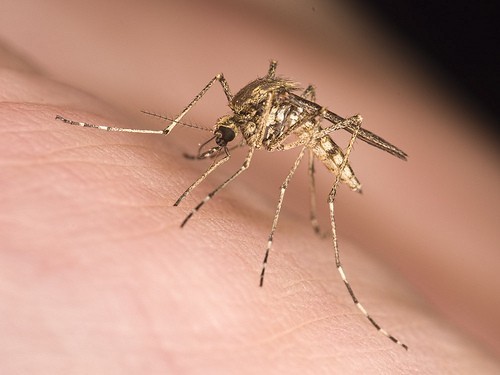 The western suburbs of Mumbai is witnessing a surge in the number Dengue fever cases, according to local media reports.
Nearly 50 cases of the mosquito-borne disease have been reported in the Shastri Nagar area of west Goregaon alone.
"Our hospital has sent 25 dengue reports to BMC in the past fortnight," Dr D Shrekar, medical consultant at the Kapadia Hospital, told The Times of India.
Residents blamed unhygienic conditions in the area as cause for the recent outbreak. "We hear about three to four new cases every day. With a lot of construction going on near-by, water accumulates on the roadside. This is one of the reasons for mosquitoes breeding," Dhawal Shah, a resident of Shastri Nagar, told Indian Express.
Citing the role of slums like Laxmi Nagar and Bhagat Singh Nagar in the epidemic, he blamed the poor pumping system in the area for the occurrence. "Water in drains cannot be washed out if pumping is not powerful," he told Indian Express.
Nearly 390 cases of dengue cases have been reported in Mumbai this year. So far, the disease has claimed two lives in the city.
Separate cases of dengue have been reported in different parts of India. In August, a total of 142 cases have been reported in Delhi and 90 cases each in Gujarat's Rajkot city and Pune.
Reports show that dengue cases in the country have gone up significantly this year. Compared to the 8,899 cases reported between January and June in 2012, this year saw nearly 15,893 dengue cases being reported across the country.
Dengue is a viral infection, transmitted through the bite of an infected Aedes mosquito. High fever, headache, muscle and joint pain, rashes are some of the symptoms of the disease.