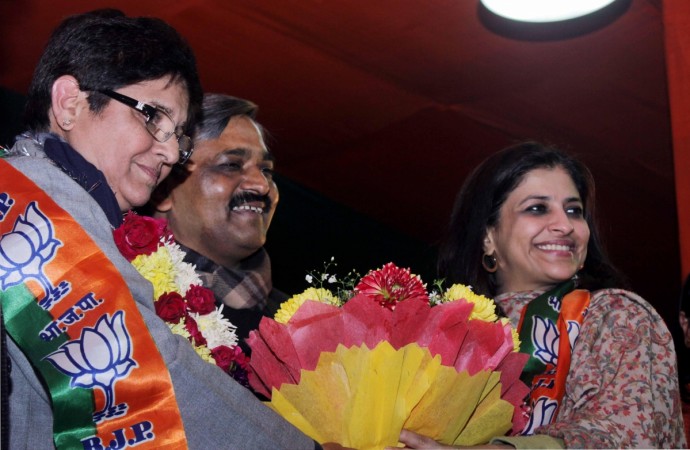 After AAP launched a Twitter war against Kiran Bedi and Shazia Ilmi by pulling out their old tweets, Bedi, BJP's potential Chief Ministerial candidate for the upcoming Delhi polls, denied having deleted any of her tweets on Saturday.
"I have not deleted anything. I don't believe in deletion. I say and I have reasons to say and that may be in a situation. Tweets are situational sometimes..." said the former IPS officer, reports The Hindu.
Former AAP leader Ilmi in her defence said, "Our old tweets are being retweeted. Then I used to believe in Mr. Kejriwal as a leader. There were reasons behind my parting ways with the party. Now in Mr. Modi I am seeing a new light."
AAP had pulled out old tweets of Bedi and Ilmi on Friday.
AAP president Arvind Kejriwal had taken a dig at his former party leader Ilmi by retweeting one of her tweets, dated 21 November, 2013 titled 'Hypocrisy, thy name is BJP' The tweet by Ilmi, who was in AAP at that time, criticises the BJP and the Congress over its funding, reports The Times of India.
Kumar Vishwas, founding member of AAP, posted old tweets of Bedi (from 2010) in which she gave her views on the Congress, BJP and then Gujarat Chief Minister Narendra Modi.
"CM Gujarat has a right for communal harmony. But what if first planned to reach out to families in the need of healing," said Bedi in one of her tweets in September 2011.
"One day, Namo (Narendra Modi) will have to respond with clarity about riot massacre," she said in another tweet posted on 16 March, 2013.