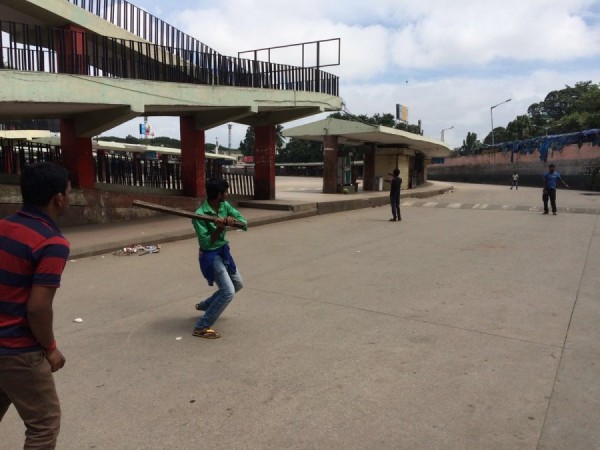 Commuting to work turned problematic in Bengaluru on Monday as the Karnataka State Road Transport Corporation (KSRTC) and the Bangalore Metropolitan Transport Corporation (BMTC) drivers with support from trade unions went on a strike to demand a higher wage hike.
The unions are demanding a 35 percent wage increase while the state government has agreed for a 10 percent hike only. Drivers in Karnataka justified their demands saying that they were the lowest paid in southern states, but the state government has said that it can't offer a higher hike due to budget constraints.
"We are still open for discussion with the unions. They have to come for discussion with an open mind. They will also have to understand the financial situation and reconsider their demand of 35 percent wage hike. We are ready for discussion at the chief ministerial level," Transport Minister Ramalinga Reddy said after failed negotiations between the trade unions and the ministry.
School and college students were also affected as the state government declared two-day holiday and exams were postponed. Schools are expected to remain shut for Monday and Tuesday, while exams in various colleges were postponed.
People who came in from outside Bengluru were seen stranded at the Kempegowda bus stand, which is the main bus station in the city. Reports came in on Monday that at least 50 buses were damaged across the state. Stones were reportedly pelted on three North Eastern Karnataka Road Transport Corporation (NERKTC) buses by labour and employee unions of the KSRTC.
In Bengaluru, commuters used autorickshaws and cabs on the first day of the indefinite strike to head to work. The Bengaluru Police carried out a drive to make sure that autorickshaws did not overcharge passengers. The state has also pressed private vehicles into service to make up for the 23,000 missing buses from Karnataka roads.
#KSRTCstrike : #SpecialDrive against overcharging auto-rickshaws across city by @blrcitytraffic pic.twitter.com/6ZzfnNgXBP — BengaluruCityPolice (@BlrCityPolice) July 25, 2016
One Twitter user commended the state government for its "early information" and support from the police while another said that the government announced holiday for schools and colleges, but what should the rest of the public do?
Public buses on strike today in Karnataka! Lucky that I walk to work. Didn't see a single #BMTC bus around. #Bengaluru #busstrike #Karnataka

— Reema D'souza (@ReemaMichelle) July 25, 2016

Indefinite bus strike hits normal life in #Karnataka ; Unions wants 35% hike, Govt.ready for 10% salary hike pic.twitter.com/rO1dk4hjOc

— Press Release Watch (@PrReleaseWatch) July 25, 2016