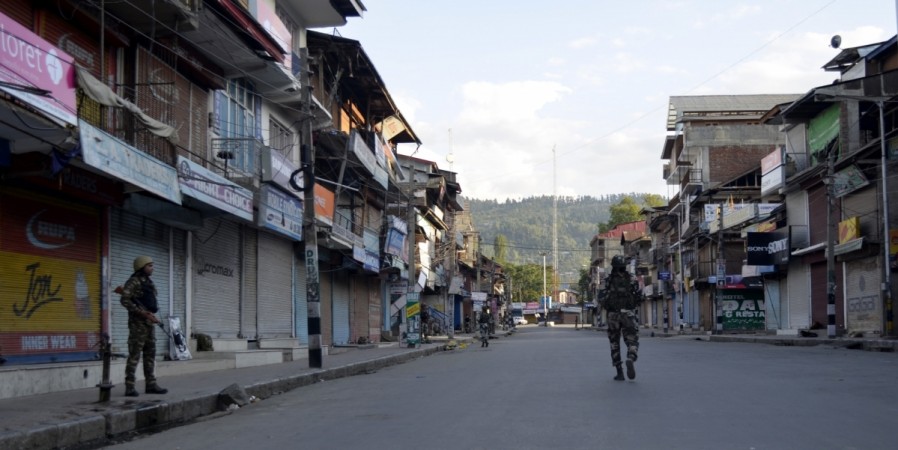 In another attack on policemen in Jammu and Kashmir, a cop was shot dead in Pulwama's Koil area while he was on his way to work on Saturday morning by suspected militants. Police constable Khurshid Ahmad was shot from the front outside his house.
The attack is the latest in a string of attacks against security personnel in the state even as the unrest seems to have no end. What began as a protest against the killing of Hizbul Mujahideen leader Burhan Wani has now become a long-drawn and intense struggle for freedom for Kashmir from India.
"Selection grade constable Khurshid Ahmad Ganai was leaving his home in Koil village for duties when a militant appeared and shot him from a close range. The constable died on the spot," sources told India Today.
Earlier in the week, five policemen were injured in an attack in Pulwama after terrorists targeted the police convoy with grenades.
With no end in sight to the violence and a peace process far off, curfew was extended to Pulwama, Shopian and Anantnag towns in South Kashmir on Friday as the unrest entered its 50th day. Separatists have called for protests in the region multiple times in the last 50 days. The curfew was imposed to make sure that no one answered the fresh calls.
The residents have also been protesting against use of excessive force by security forces in the state. The use of pellet guns have left many injured and blinded. The Centre is now considering replacing pellet guns with alternate, less injurious, non-lethal ammunition.
A teenager died on Aug. 24 due to pellet gun injuries. The military had shelled the crowds with tear gas and pellet guns on the day Union Home Minister Rajnath Singh visited the valley to speak to stakeholders.