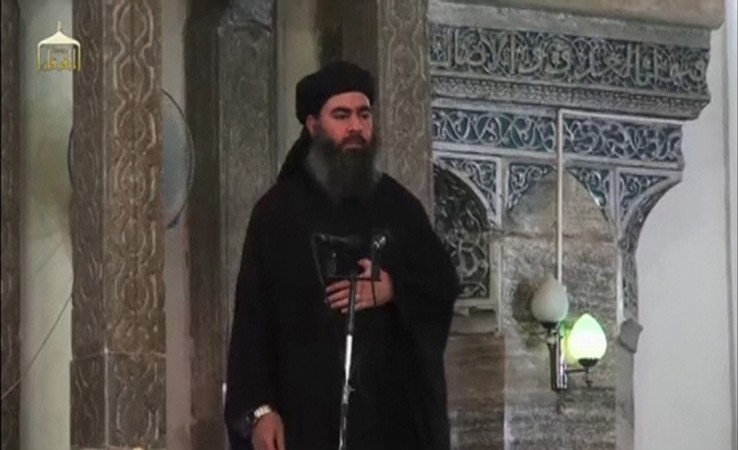 Islamic State's self-proclaimed caliph Abu Bakr al-Baghdadi ordered the execution of 56 of his fighters after ISIS troops were defeated by Kurds in northern Iraq.
ISIS fighters were defeated in the south of Erbil, which is the capital of the autonomous Kurdish region, and the fighters were executed on Baghdadi's command in Mosul, Saeed Mamozini, an official in the Kurdish Democratic Party (KDP), told Al Arabiya.
"Battles between ISIS and the Peshmerga south of Erbil led to the killing of 300 members of the group and approximately 150 others," the official said. "The executions took place in the Al-Namrood, east Mosul," he added.
Kurdish Peshmerga troops have put up a feisty resistance in the face of the strengthening Islamic State, and backed by coalition forces, the Kurds have succeeded in retrieving several occupied territories in the last few months, including the city of Sinjar at the base of the mountains were thousands of Yazidis were trapped for months.
The ruthless terror group, which has seized large swathes of territory in Iraq and Syria, has often turned its guns on its own members, especially those who have attempted to quit.
In the last three months, ISIS executed at least 120 of its own fighters, most of whom had come from foreign nations, for trying to desert the group.
A few weeks before, an ISIS executioner was found beheaded, though it is not clear who was behind the killing.