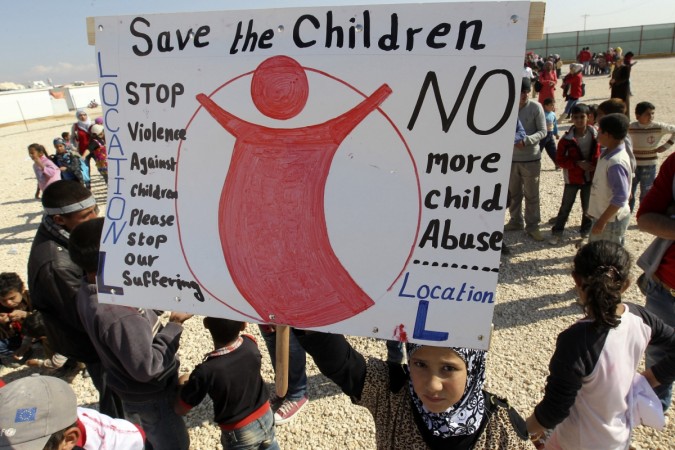 A seven-year-old girl in Nelamangala area of Bengaluru was brutally beaten with a leather belt by her private tutor for allegedly not doing the homework.
The girl, who has been taking tuition from the 40-year-old teacher for a year now, went to the class without completing her homework on Tuesday. The teacher started beating her black and blue for not doing the homework. After she returned from the class, her parents were shocked to see bruises over the girl's back.
A police complaint was filed against the teacher by the child's father. However, the teacher, who has reportedly been administering private coaching to students for the last 15 years, apparently fled from her house and is yet to be arrested.
Bangalore, over the past few years, has seen several instances of teachers going overboard with corporal punishment meted out to children.
Last year, the city was outraged by the rape of a six-year-old in an upscale school during school hours. Again, last year, over 50 people had demonstrated in front of a school after a nine-year-old girl, a student of class 4, was beaten for not doing her homework.
In October of 2012, the parents of a 15 year old boy named Mohammed Jeelan had blamed his death on corporal punishment administered by teachers of Shri Guru Vidyapeetha Residential High School in Kalaburagi (formerly Gulbarga).
Before that in July of 2012, a student of class eight of Army Public School was slapped by a teacher for delivering a letter written by his parents that requested the school to stop harassing students. That same month, a six-year-old was locked inside the library during school hours for 11 days.
Again in 2012, in defiance of clause 17, Chapter IV of the Right of Children to Free and Compulsory Education (RTE) Act, that says 'No child shall be subjected to physical punishment and mental harassment', children of a government school in JC Nagar were caned regularly.
In 2011, a 10-year-old girl, a student of class 5 at a government school, had taken to walking around the city during school hours after she was beaten by a teacher for allegedly stealing Rs. 100 from her purse.