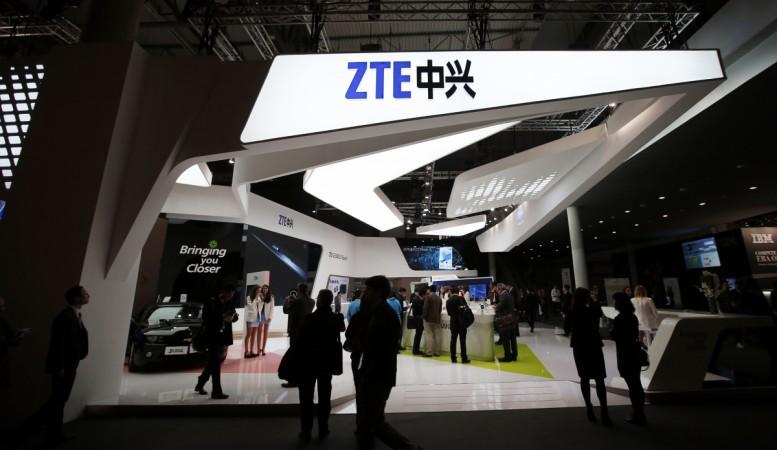 ZTE is not a consumer smartphone brand that we hear as often as brands like Samsung, Micromax and Apple in India, but it has strong presence in other parts of the world such as the United States and Russia. Now, the China-based tech giant is planning to make its Indian debut on the B2C front starting with smartphones.
During an interview with International Business Times, India, ZTE's Chief Marketing Officer (CMO) Sachin Batra revealed the company's long-term plan for India's smartphone market. The company is going to launch its first smartphone this month, which will compete against the likes of Xiaomi, Meizu, Lenovo, Motorola, Micromax and other budget smartphone companies.
The company has a wide range of smartphones in its Blade, Nubia and Axon series internationally, but the upcoming smartphone will be the first for India. Details of the handset were not revealed by Batra during the interview, but he confirmed the handset would be priced somewhere between Rs. 7,000 and Rs. 12,000 and support fingerprint scanning, 4G VoLTE bands in the country.
"In India, we'll focus more towards low-end affordable to high-end affordable devices. We will launch Axon series sometime in H2 2017," Batra told IBTimes, India.
"Everyone is focusing towards Rs. 7,000 to Rs. 12,000 price range and no one is focusing on the low-end segment, which is below Rs. 7,000. ZTE being a technology brand should fill that vacuum. But to get in that space, we will first start with Rs. 7,000-Rs. 12,000 segment and then get back to sub-Rs. 7,000 category."
Even though the competition in the budget smartphone market in India remains extremely tough, ZTE wants to rise above the regular specs and price war by bringing innovation to the game even if it means taking it slow.
"I can get you a product which has 2GB, 3GB or 4GB RAM at an "X" price, but that wouldn't make much difference. The main difference would be showing how innovating you are and what technology you offer in a smartphone," Batra said. "We will work on price as well as innovation. For any innovation, there is a price. But we will be putting the right price for the innovation we offer in our smartphones and that's how we will be competing with other brands," he added.
On being asked about the company's marketing strategy, Batra said the company's legacy speaks for itself.
"ZTE's legacy is going to be its strongest marketing campaign in India. We are here in India since 1999. But we have always been in the backend. Now, we just need to remind people about ZTE's devices they've been using such as dongles, CDMA devices and others. So people know our strengths and the quality of our products," Batra explained.
ZTE is also ensuring a strong after-sales support for its consumers. The company has tied up with 4-5 third party companies with nearly 350 centers across India to provide after-sales service and support to its customers. Batra also expressed the company's plans to support the government's "Make in India" initiative starting next year. But the first shipment of the phones will arrive in India from China.