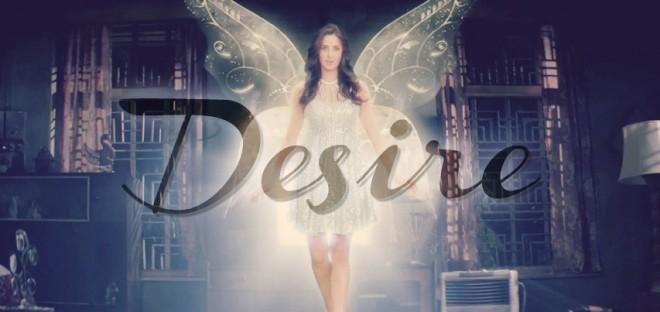 Zoya Akhtar's directorial short film in "Bombay Talkies" is inspired by the real event of an obsessed fan of Katrina Kaif.
The upcoming "Bombay Talkies" is an attempt at celebration of 100 years of Indian cinema. The film presents four stories directed by ace filmmakers Anurag Kashyap, Zoya Akhtar, Dibakar Bannerjee and Karan Johar. Each story dwells on universal human emotions of 'pain, joy, dream, desire, sorrow, want and love.'
Zoya's story highlights the theme of 'desire' with the story of a small boy obsessed with Katrina Kaif and tries to imitate her by dancing to "Sheila ki Jawaani".
The filmmaker was inspired to make the story after she met a young boy who was fixated with Katrina's beauty and charm.
Zoya, moved and saddened by the experience decided top adopt the real event for her film in "Bombay Talkies".
"It was an incident which touched Zoya's heart. She carried it with herself for more than two years and when she was approached to direct a short film, she thought this story would be ideal. It's a story she wanted to share with the audiences," said a source close to Zoya.
The other three stories of "Bombay Talkies" narrate the story of a sexually repressed wife and journalist (Karan Johar), the struggle of an actor to make it big in Bollywood (Dibakar Bannerjee) and lastly, the story of a star struck Amitabh Bachchan fan (Anurag Kashyap).
'Bombay Talkies' is set to release on 3 May.