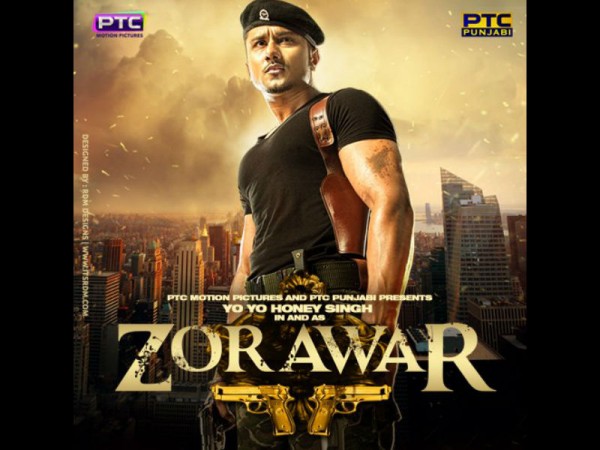 The makers of Honey Singh-starrer "Zorawar" have released peppy number "Raat Jashan Di" recently. The Punjabi track, which also features Bani J, has been written, sung and composed by the rapper himself.
The song is a typical Yo Yo Honey Singh song, featuring people drinking, dancing and flaunting luxury cars. Bani flaunted her tattoos in this song, while Honey made his entry as a king in "Raat Jashan Di." The rapper will be seen as a soldier in this Punjabi action romantic film "Zorawar."
The popular singer will be seen in an action avatar and in fact, the trailer of the film introduced him as "superman." Directed by Vinnil Markan, "Zorawar" also features Bani, Parul Gulati and Pawan Malhotra.
The trailer gave a glimpse of the story of "Zorawar" and it looks promising. The film is based on the character of Honey and he is in search for his father who is assumed to be dead. Produced by PTC Motion Pictures, "Zorawar" will have both action and romance aspects.
Meanwhile, the latest song, "Raat Jashan Di," from the film has impressed many. Watch it here:
Apart from Honey, Bani also has a couple of action sequences in the movie, which is slated to be released May 6. The rapper, who took a long break, has made a comeback to the industry with "Zorawar."
Honey recently talked about his self-imposed exile. During the two years he was on break, Honey was battling bipolar disorder. However, after his return, he was surrounded by controversies due to his comments on other rappers like Badshah and Raftaar.
He publicly called Badshah a "Nano" and later refused to acknowledge rapper Raftaar. It seems this was a result of a dig Raftaar apparently took at him a few days ago, when he called him an "insecure girl." Recently, there were reports that Badshah and Honey even fought at an event.