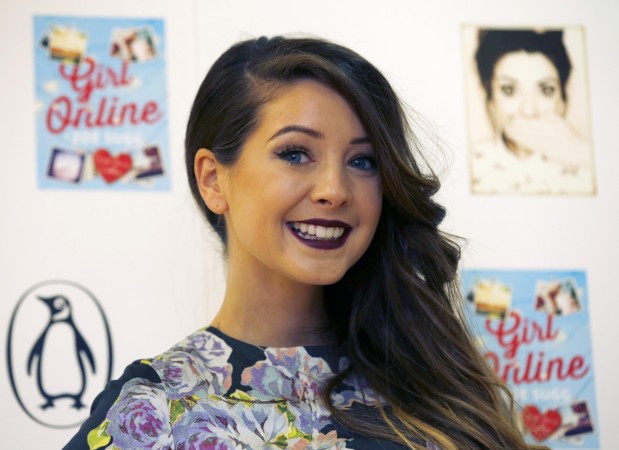 Fashion and beauty vlogger Zoe Elizabeth Sugg, popularly known as Zoella, became the latest victim of a death hoax on Wednesday after rumours started circulating that she died in a car crash. No one is sure from where or how the rumour originated, and her followers aren't pleased that someone has fooled them with the stories about Zoella's death.
"There's some really sick people, who decide to joke about death! I think someone would tell us if @Zoella actually died, like wtf x," noted one fan on Twitter. "So apparently #zoella is dead! How do people come up with these things!" another noted.
The YouTuber soon put an end to death rumours by posting a tweet on her microblogging site. "Just dreamt I was in strictly come dancing & was down to the last 3 but never knew what I was doing until the last minute stressful haha," she wrote.
The Brighton-based star began posting beauty and lifestyle tips back in 2009 and today her YouTube channel has more than 10 million subscribers. She is also an accomplished author, with two novels in her name, and was recently named as one of the sexiest women in the world by Victoria's Secret.
This honour came shortly after she posted online a racy picture that showed her wearing a long sleeved white top that she paired with just a pair of Calvin Klein underwear. The picture received mixed response from the online community, with some saying the picture wasn't teen-friendly.
Responding to criticism, Zoella noted that there were more important things in the world than her pajamas. She also thanked her followers for their support. "Brimming with love at all your support. The world is full of amazing people," she wrote. "I hope one day we will live in a world where promoting self love & body confidence won't be sexualised or shamed."
Zoella lives in Brighton with her boyfriend, Alfie Deyes, who is also a vlogger and YouTube star.