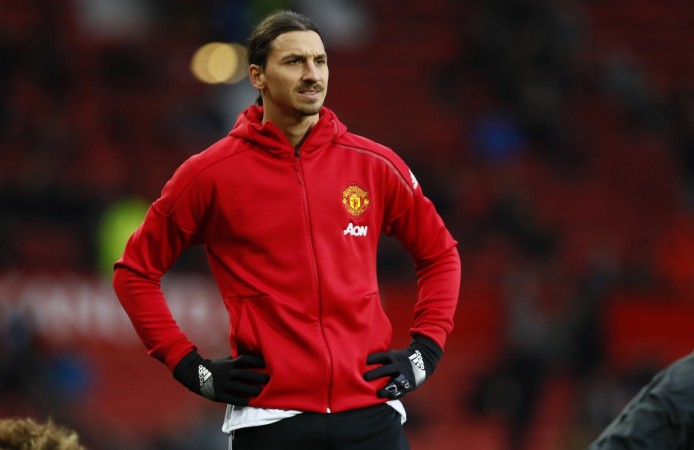 It increasingly looks like Manchester United would lose star striker Zlatan Ibrahimovic at the end of the season, unless the English club convince him to sign a new contract.
As things stand now, the chances of Manchester United making the UEFA Champions League cut next year look dim. And a player of Zlatan's status wouldn't want to miss out on big matches, and under the circumstances, Jose Mourinho will have a tough time to hold on to the Swede international.
Read: Ibra is returning to the Man Utd line-up for this match.
While Manchester United are mulling over the contract, Zlatan's agent Mino Raiola is in talks with Major League Soccer (MLS) side LA Galaxy.
Reports have emerged that Raiola, one of the biggest football agents, has held a meeting for at least three days with the LA Galaxy club officials over a possible deal.
It remains to be seen if LA Galaxy's money power can lure Ibrahimovic to join the United States side to become the second Manchester United player to do so after David Beckham.
According to Spanish publication Marca, Raiola has not yet got an offer from the MLS side that can hold a candle to the £1 million annual salary United pays Zlatan.
Ibrahimovic, 35, joined Manchester United as a free agent last summer for one season. The likes of Mourinho and even club legend Gary Neville have stated that the Premier League side should go all out to hold on to the hotshot.
"I'd say yes [Ibrahimovic should be a given a fresh two-year deal at United]," the former club skipper told Omnisport. "Because of the professionalism, the training and his commitment to the club.
"I think United needed personalities and characters after what happened in the previous few seasons. A lot of United's success has revolved around him. What I would say is, it will be impossible for him to play every single match in that period.
"There has to be a dip at some point. Ultimately, it's how Mourinho manages him over a two-year period because he wants to play every match. The reality is, I'm not quite sure that will be able to happen as he continues to get a little bit older."