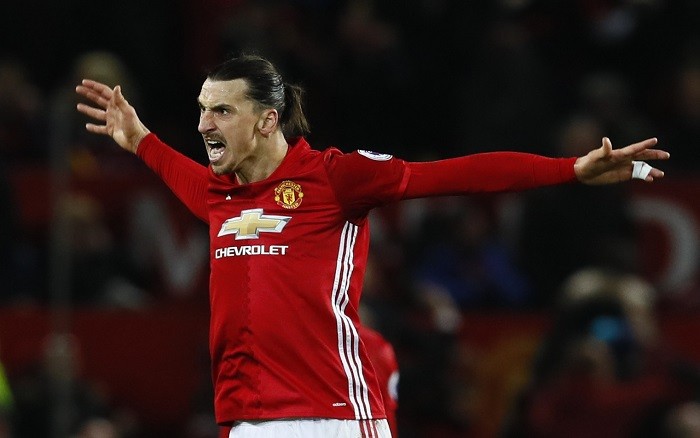 Various reports have stated that Atletico Madrid hotshot Antoine Griezmann is on his way to Manchester United in the summer of 2017 after the Frenchman agreed to a deal in principle this week with the Premier League giants.
While this development catches up with every passing day, there might be some shocking news coming for Manchester United fans. Jose Mourinho and Man Utd could be saying goodbye to Zlatan Ibrahimovic at the end of the current season.
The Swedish striker's agent, Mino Raiola, has hinted that the one-of-a-kind footballer could be headed to Napoli this summer!
Here's what he said: "As for Ibrahimovic, he's always been in love with Naples and the passion of the Neapolitans and I've always said that openly because he grew up in a family which was similar to the Neapolitans and then with me," Raiola mentioned in a recent conversation with Italian radio station CRC.
"I know that [Napoli president Aurelio] De Laurentiis knows him, and with Zlatan you never know what could happen."
What does this even mean? There is a major question arising now.
Ibrahimovic, who has been one of the most standout players in the Manchester United roster this season, moved from French giants Paris St Germain to United last summer as a free agent. He signed a one-year contract at Old Trafford and that means his contract with the Premier League side expires at the end of June this year.
Unless Manchester United offers him a contract extension, Ibrahimovic becomes a free agent again...and the move to Napoli could possibly come true.
The 35-year-old has played majority of club football in the Italian league in his career. Ibrahimovic has played for AC Milan, Inter Milan as well as Juventus. Napoli is another of the iconic Italian clubs he is yet to play in.
What happens next? The development will be tracked closely.