If every thing kind of works smooth, one-of-a-kind footballer Zlatan Ibrahimovic could make his return in a competitive match with Manchester United by the end of 2017. Coach Jose Mourinho had stated that it was unlikely that the Swede would be able to play football anytime before January 2018, but his quick recovery left everyone surprised.
Ibrahimovic suffered a career-threatening ACL injury at the age of 35 and everyone kind of thought that the end had come for the talismanic striker.
The former Sweden international however never lost hope and despite being released by the Red Devils earlier this summer, Ibrahimovic used the club's training facilities at Carrington for speedy rehabilitation from the injury suffered during an Europa League game last season.
United's Belgian striker Romelu Lukaku might be hitting a rough patch off-late but the possible return of Ibrahimovic, pretty soon, makes the Manchester United fans still hopeful.
Of course, we cannot expect the 36-year-old to score a bundle of goals once he makes his return. That said, no one really knows what Ibrahimovic is capable of.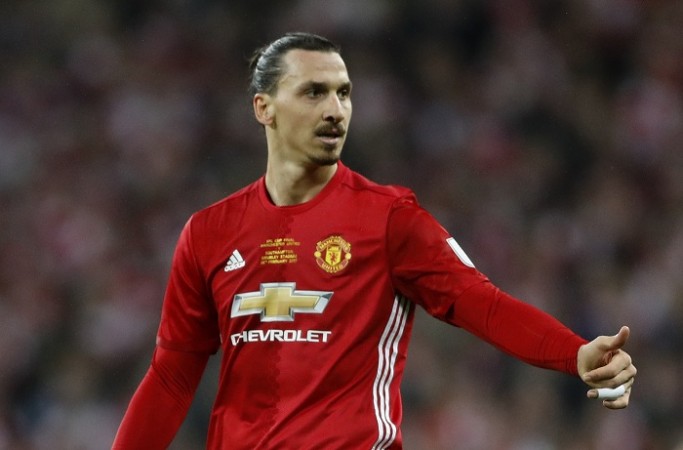 For now, looking at a possible December 2017 return for Ibrahimovic, Manchester United are gearing up by making replica jerseys of the footballer available for purchase. Ibrahimovic will don the No. 10 jersey this season.
"Departments behind the scenes have been preparing for Zlatan's return to action," an Old Trafford source told the Sun.
"The social media stuff is one thing to get the fans going. There has also been a lot of his replica kits for adults and kids ordered into the shop.
"It is the run up to Christmas, so it's an important time of the year. His return to action has come at the right time if truth be told."
Ibrahimovic made 46 appearances in all competitions for Manchester United last season, scoring a total of 28 goals.