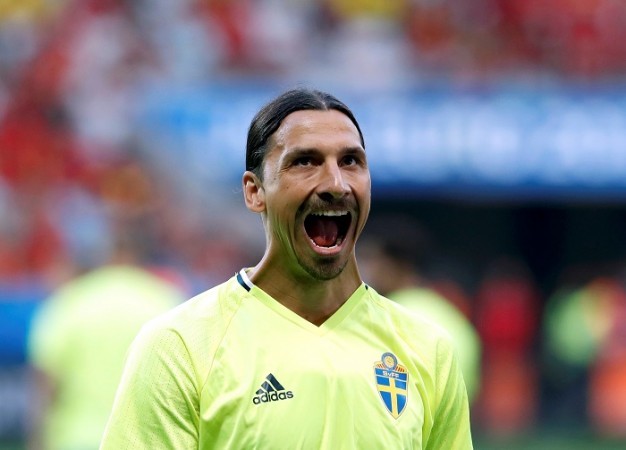 With Zlatan Ibrahimovic, one thing is guaranteed – plenty of quotable quotes, most of them with reference to himself in the third person. With Ibrahimovic making his first move to the English Premier League after signing with arguably the biggest club in the country – Manchester United – a lot more of those quotable quotes were going to be the norm, and the former PSG and Barcelona forward has kicked things off rather nicely with a perfect answer to Eric Cantona's tongue-in-cheek message to the striker.
Ibrahimovic might be on holiday at the moment, but he still had time to reply to Cantona's suggestion that he has the opportunity to be the "prince" of Old Trafford. Cantona was referred to the "The King" during his time at Manchester United, and the French forward, who comes up with plenty of quotable quotes himself, suggested in a message that Ibrahimovic now has the opportunity to become the "prince" because the post of the "king" is his to hold on forever.
"I have a personal message for Zlatan – you decided to go red. It is the best choice you ever made," Cantona, one of the greatest players of all-time for Manchester United, was quoted as saying by The Guardian.
"When you walk into the Theatre of Dreams. When you can feel the ghosts of the legends that have been here before. When you score that first goal right in front of Stretford End. When you hear the crowd chanting your name.
"When your heart beats so strong that it bursts out of your chest. When you feel you will love them as much as they will love you. You will know, my friend, that you finally made it home.
"Just one last thing, there can only be one king in Manchester. You can be the prince if you want to. And the No.7 is yours if you are interested. That is my welcome gift to you... The king is gone! Long live the prince!"
Ibrahimovic, who signed from PSG on a free transfer after his contract with the Parisian club expired, expectedly, had the perfect answer.
"I admire Cantona and I heard what he said," Ibrahimovic told Aftonbladet. "But I won't be king of Manchester. I will be God of Manchester."
If Ibrahimovic can live up to even half of that promise, the Manchester United fans will be purring in delight.