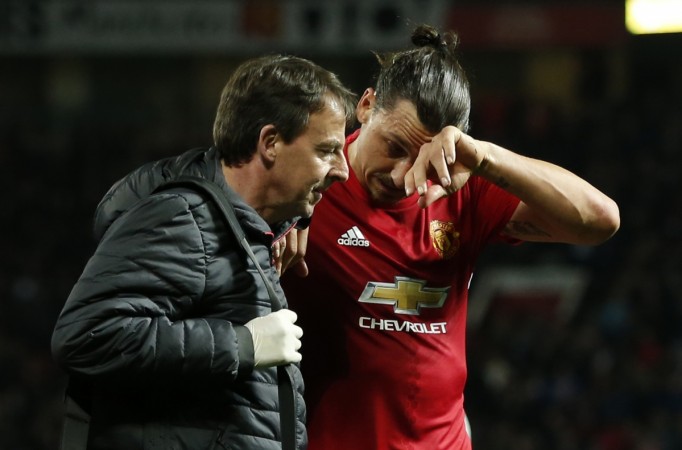 A Zlatan Ibrahimovic-less Manchester United recorded a comfortable win against Burnley on Sunday, April 23, giving plenty of hopes to United fans that yes, life could be difficult but it won't be too herculean a task to look into the future without the big man.
So, what about him? Zlatan, who suffered a horrific injury against Belgian side Anderlecht in the UEFA Europa League clash on Thursday, April 20, has finally spoken out about the nature of his injury... and if he indeed, can return to action anytime again this year.
Zlatan landed awkwardly during the match and hyper-extended his knee. As a result, a fear of a massive Anterior Cruciate Ligament (ACL) injury has been hinted, with possibly damages to his Posterior Cruciate Ligament (PCL) as well.
According to reports, the 35-year-old is set to undergo a surgery on his knee, which will be conducted by Dr Freddie Fu, who is a part of the University of Pittsburgh School of Medicine.
Giving up is not an option. See you soon

- Zlatan on Instagram.
The one-liner makes it all clear and simple. No, the one-and-only Zlatan's football career ain't over yet. His Manchester United career could seem to be over, however, with the lanky Swedish forward reportedly moving to Major League Soccer (MLS) side La Galaxy at the end of the current football season.