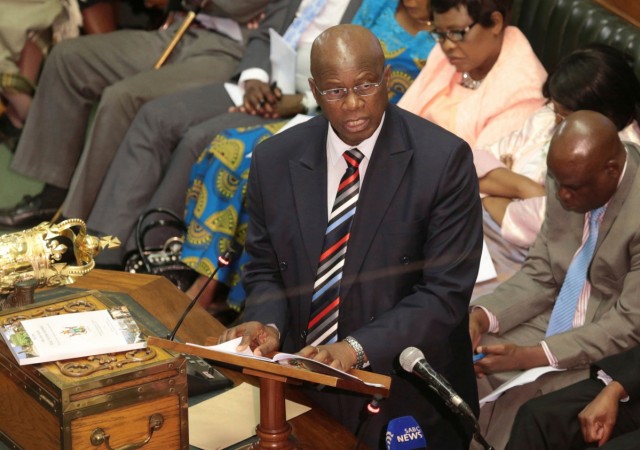 In a bid to control spending, Zimbabwe's government will axe up to 25,000 jobs of civil servants and those who get to keep their jobs will not receive end-of-year bonus for the next two years.
"The economy is facing strong headwinds with major challenges being experienced than what the 2016 national budget anticipated," Zimbabwe's Finance Minister Patrick Chinamasa was quoted as saying by AFP.
Chinamasa said that the government has also run up a $623 million budget deficit in the first six months of 2016 that may widen to $1 billion by the end of the year. He added that 96.8 per cent of the annual budget is spent on civil servants' salaries.
"The outlook points to a situation where projected revenues fall short of meeting employment costs, leaving no room for expenditure on operations and maintenance as well as capital projects," Chinamasa added.
The last time the finance minister had tried to impose such drastic measures, President Robert Mugabe had come out to reassure the public that such layoffs would not be initiated. But analysts are not very optimistic as Mugabe is under serious pressure to fix the ailing economy.
Anger over high unemployment and cash shortage has also led to violent protests over the last few months.
Mugabe, 92, who has held power since the country's independence from Britain in 1980, has a notorious reputation of deploying security forces to crush public dissent. He has repeatedly vowed to fight back dissent, with threats of cracking down on protest leaders.
Last week, the police had banned protests in Harare for two weeks as a coalition of opposition parties planned street marches to press for reforms before the next general election in 2018.