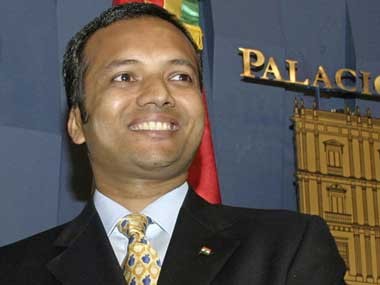 The arrest of Zee News editors on Wednesday over alleged charges of extortion has prompted editors across the country to revoke the need for regulation of the media.
Talking to IBN Live, several renowned editors and those in the top league raised the issue of media ethics and dicussed the efficacy of appointing an external regulator to oversee it functions.
The two Zee editors in question, Sudhir Chaudhary and Samir Ahluwalia, were arrested nearly two months after Congress MP and steel tycoon Naveen Jindal accused them of trying to extort ₹100 crore in exchange for not airing reports on a coal scam linked to his firm, Jindal Steel and Power Ltd.
The accused were sent to two-day police custody and are charged under section 384 (extortion), 420 (cheating), 120 B (criminal conspiracy) and 511 (punishment for attempting to commit offences punishable with imprisonment for life or other imprisonment) of the Indian Penal Code.
In the wake of Wednesday's arrest, former Editor-in-Chief of The Hindu N Ram raised concerns of media credibility. "It is true that the media is facing a credibility crisis particularly after the paid news issue came into the fore and many other wrongdoings including rogue practices. And it will be very hard for these two Zee journalists to explain why they were there," N Ram told IBN Live Editor-in-Chief Rajdeep Sardesai.
Press Council of India (PCI) Chairman Markandey Katju called for the suspension of Zee's license if its journalists are proven guilty by court, the news channel said.
In an earlier blog post, Katju said his demand for media regulation generated protests. He added that the PCI is fit for playing its role as a media watchdog and opposed regulation from the government.
"There is a difference between control and regulation. Where there is control, there is no freedom; while under regulation, there is freedom but it is subject to reasonable restrictions. I am in favour of regulation and am opposed to control. The question arises: who is to do this regulation? I am opposed to regulation by the government, but am in favour of regulation by an independent statutory authority like the Press Council of India," said Katju.
Indian Express Editor-in-Chief Shekhar Gupta also seemed to go against the setting up of a government mandated regulator. "I do not agree that people want regulations, people want a regulator and certainly people of India do not want a government mandated regulator. People of India will never accept it," he told IBN Live.
While the debate seemed to lean more in favour of media regulation, Prime Minister Manmohan Singh apparently has a different stand on the issue. Earlier in November, Singh pointed out that unethical journalism cannot be checked by censorship and advocated self regulation by the media itself.
"As a country, we believe in complete independence of the media from external control," Singh said in a message on National Press Day, reported PTI.