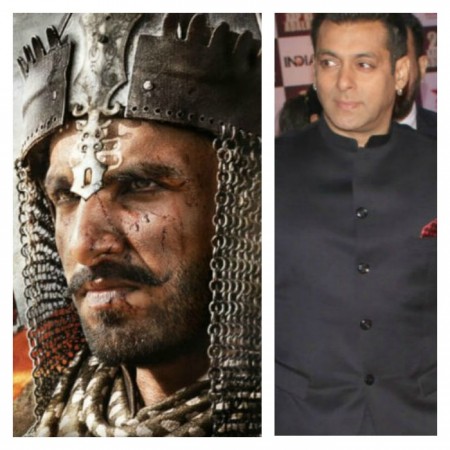 Zee Cine Awards 2016 ended on a high Feb. 20, Saturday. Held in Mumbai, the show saw some A-listers attend it, including Salman Khan, Ranveer Singh, Arjun Kapoor, Sonam Kapoor, Sonakshi Sinha, Parineeti Chopra and Kajol.
While most stars talked about how glad they were at being invited to the ceremony, Salman and Ranveer said some very interesting things. The senior superstar told the media he was looking forward to Aamir Khan's "Dangal" and later praised Sonam Kapoor's "Neerja." He said it would nice if he was eliminated from the competition, adding he'd rather watch the younger lot win trophies.
Ranveer, on the other hand, was brimming with energy and couldn't contain his excitement when asked about his friend Arjun Kapoor's upcoming film "Ki and Ka." He said he loved the way Arjun stepped in wearing heels. Later, Parineeti joined him and they both goofed around a little and sang songs.
The young actor also spoke about his "Befikre" schedule, saying he hopes it to be a breeze as it's a rom-com and will be done in 60 days. He also talked about his experience meeting Deepika's director DJ Caruso, who he said was warm and welcoming.
Cutting him in between, Parineeti asked if he met her cousin Priyanka Chopra when visiting the Canadian metropolis Toronto. He quickly answered that the "Quantico" star was extremely busy and was shooting in a different part of the country.
While Shahid Kapoor and Karan Johar held the night together with side-splitting gags, Sonakshi, Parineeti, and Kriti Sanon, among others, set the stage on fire with their sizzling performances.