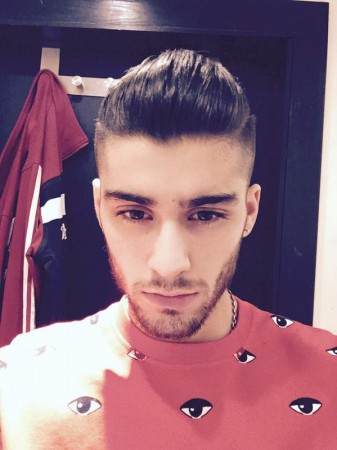 Former One Direction band member Zayn Malik is now ready for a solo career, and fans recently got a taste of what his latest project would be like when a clip of his music video for his 'No Type' cover leaked online.
Malik's solo project comes nearly five months after he announced his split from One Direction. Besides Malik, English hip hop duo Krept and Konan are also seen in the video.
Fans are clearly impressed with Malik's latest work. Here are a few reactions:
Said it for a while now but @zaynmalik cover of No Type is quality

— Ed Goacher (@EdGoacher_FL) July 13, 2015
I got no type, Zayn Malik in music video slaying everyone who says its not how 22 years old should behave its the only thing that I like — vee lovs zjm ෆ°◌̊ (@awww_my_zayn) July 13, 2015
Zayn Malik's version of No Type is better than the original.

— enigma (@Jxkkm) July 9, 2015
While there is no official word on who leaked the video of Malik's cover of the Rae Sremmurd song, all fingers are being pointed at Naughty Boy, an English DJ, songwriter and record producer.
Shortly after the video leaked, Malik tweeted: "@NaughtyBoyMusic you fat joke stop pretending we're friends no one knows you." He followed up with, "Someone learned how to upload a video… maybe now he should learn how to use logic ha you ain't shit but a faker."
Not surprisingly, this is not the first time Naughty Boy has stirred trouble for former BFF Malik. Soon after Malik quit the band early this year, Naughty Boy engaged in a Twitter war with One Direction's Louis Tomlinson, alleging that Tomlinson couldn't sing and what's keeping his career alive was auto tunes.
But Malik is believed to have apologised to Tomlinson for Naughty Boy's mean words.
"Zayn actually apologized to Louis for all the crap that went down," an insider told HollywoodLife. "Zayn wanted to reach out and make sure they all knew he was still their brother."
"Zayn has spoken to Louis Tomlinson, 23, and the 1D boys in the past few weeks after realizing more and more that Naughty Boy was only out for himself," the source added.
Check out the video below:
Zayn Malik did a video "No Type" with Krept & Konan. pic.twitter.com/Oun97IwMQB

— aidée (@alivesyou) July 13, 2015