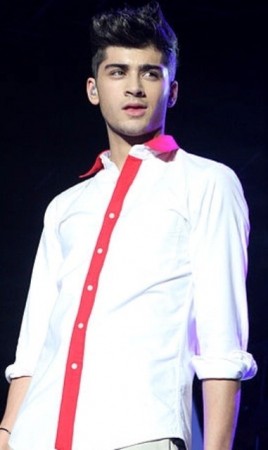 Zayn Malik was recently seen making an appearance at the Asian Awards held at Grosvenor House Hotel in Park Lane. The event commemorates achievements of Asians settled worldwide. The "One Direction" singer was joined by the likes of ace Indie British director Gurinder Chadha, music producer Naughty Boy, Eastenders star Preeya Kalidas and broadcaster Jasmine Dotiwala. The event saw Asian celebrities being honored for their outstanding contribution.
Jackie Chan was awarded for his contribution to International Cinema The award function was organized by Gautam Kumar, Managing Director, UBS, Global South Asia.
"We are acutely aware of the importance of visionary men and women to the economy and to society as a whole. It is from their ideas, dedication and determination that new innovations are born - and from innovation, of course, comes prosperity ... the Asian Awards, are a celebration of inspiration, innovation and entrepreneurial spirit, a spirit which we know is very much alive in the Asian community," Kumar explained.
Malik attended the awards after falling victim to death hoax rumors. The "One Direction" singer's death rumors went rampant on April 2 as a part of April fool's day prank. The hashtag "RIPZaynMalik" trended all across the social media and despite various media outlets refuting the rumor, many fans shared the hashtag.
Malik's death hoax disgusted his avid fans and many of them took to Twitter to express their annoyance.
"Who ever started the trend '#RipZaynMalik' is just sick, how do you think Zayn feels, he opens up his twitter to enough hate never mid this!" wrote one person. "#RipZaynMalik not really a funny joke to tweet or say even if its april fools like he's a perfect human being more than you'll ever be," another added.
"#RipZaynMalik yeah i know it's April Fools, but this is not a funny joke at all."
This is not the first time that a celebrity death hoax has gone rife. These kind of rumors have become a part of publicity gimmick. However, they tend to distress not only the fans of the victim but also the victim (celeb) himself.
(Edited by Vanilla Sharma)