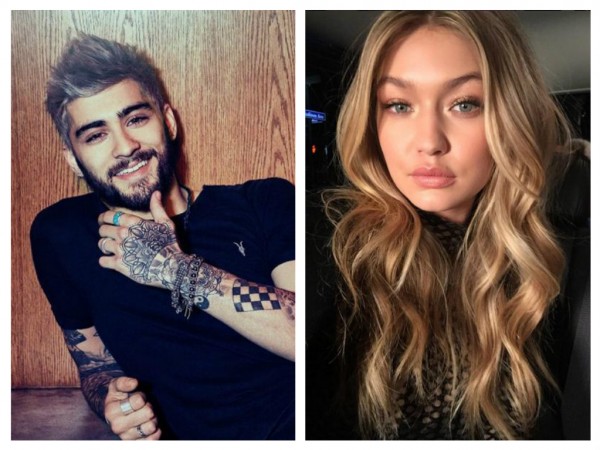 Zayn Malik and Gigi Hadid are wasting no time in taking their relationship in the right direction. If the latest reports are to go by, then it looks like the couple is getting really serious. In fact, the singer has finally confirmed that Hadid is his girlfriend and the model's friends too have given details about how the couple is taking things real fast.
In his recent interview with Zach Sang and the Gang, the ex One Direction member spoke about his first solo music video "Pillowtalk", which features him and Hadid getting all hot and steamy.
When co-host Jillian Gutowitz asked Malik, "Was it cool to have your girlfriend in your video?" the 23-year-old singer responded, "Yeah, that was cool. That was something different. And yeah, we enjoyed it. It was fun; we had a lot of fun on set."
And when the RJ spoke about the couple's PDA in the video asking, "No one easier to make out with than your own girlfriend, right?" Zayn replied, "Exactly."
Zayn's responses have cleared all air surrounding his relationship with the 23-year-old model. And now, even Hadid's friends have confirmed that the couple is getting serious with every passing day. "Zayn and GiGi are getting serious. Gigi was so excited when Zayn asked her to be in his music video. They both acted very professional on set but it was very obvious that they were in love. They couldn't stop flirting with each other," a source told Hollywood Life.
Hinting at the possibility of an engagement happening soon, the website also stated that Hadid's friends think Zayn is the perfect one for her. "This relationship is very different then when she was with Jonas or Cody. Her friends think this is going to last," the source said.
Since the singer has already confirmed his relationship status, it's only a matter of time when we get to read the news of Zayn Malik-Gigi Hadid's engagement.