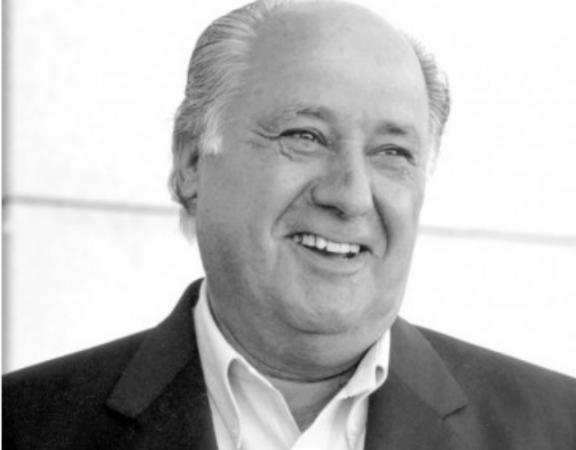 The founder of Zara fashion chain Amancio Ortega on Wednesday left Bill Gates behind to become the world's richest man.
Forbes reported that Ortega had topped the global richest list after Inditex's, Zara's parent company, shares soared by 2.5 percent. Ortega, now, has a larger net worth than Amazon founder Jeff Bezos and U.S. business magnet Warren Buffett.
Ortega's personal fortune increased to $79.5 billion this week, crossing the billionaire and former richest man in the world Bill Gates whose personal fortune amounts to $78.5 billion. Ortega, however, topped the global list only on Wednesday and Thursday. Gates reclaimed his position on Friday morning as the Ortega's shares fell by 2.8%. Ortega was worth $77.8 billion on Friday morning, while Gates' fortunes were estimated at $78.1 billion.
Spaniard Ortega, 80, is already tagged as Europe's richest man. His daughter Marta Ortega, 31, is expected to take over the business soon. However, Massimo Dutti, Inditex and Pull&Bear have not confirmed the news of her succession yet.
Marta has undergone various training programmes in her father's business. She also received training in stacking shelves when she was younger as part of the programme.
Meanwhile, this isn't the first time that Ortega topped the list. He was at the number one rank in October last year when his fortunes pushed slightly ahead of Bill Gates'. However, he was put back in the second place soon after a surge in Microsoft's shares.
Amancio Ortaga from Spain is the son of a railway worker from La Coruna. Ortega's is a success story. He started his professional life at the age of 14 working as a delivery boy with a shirtmaker in Coruna. After a few years. Ortega set up his workshop, which made night gowns, baby wear and lingerie. He opened the first Zara clothing store in 1975 in Spain and since then has transformed his family dressmaker shop into Spain's largest firm Inditex.