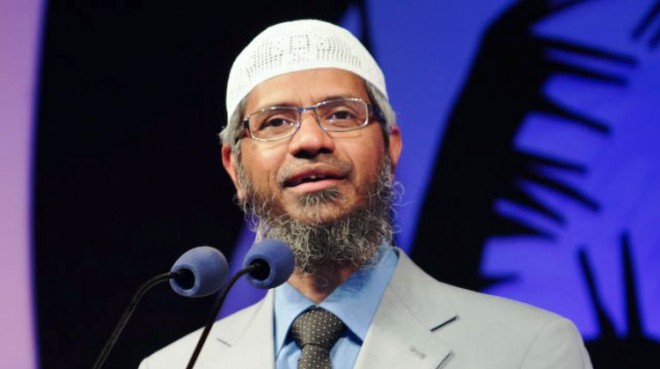 Islamic television preacher Zakir Naik's NGO, Islamic Research Foundation (IRF), on Friday said that it had made a donation of Rs 50 lakh to the Rajiv Gandhi Foundation (RGF) in 2011. Naik has been under the scanner for motivating terrorists through his public speeches.
Naik has been accused of inspiring terrorists behind the Dhaka cafe attack — one of the deadliest attacks in Bangladesh — in which 22 people, including 19-year-old Indian student Tarishi Jain, were killed.
Congress reportedly said that it had accepted the donation, but it was made to an allied entity of RGF called Rajiv Gandhi Charitable Trust (RGCT). Congress added that the money was returned to IRF a few months ago.
However, a spokesperson of IRF said that the donation had gone to RGF and not the charitable trust. He also added that the NGO had not received the refund. The spokesperson added that Congress may be planning to refund the money, but the organisation was yet to receive it.
"We donated 50 lakh to RGF in 2011. But the donation to RGF is just one of the several donations we make to NGOs of similar nature for education of the girl child, higher education in medicine, medical surgeries etc," the IRF representative was quoted as saying by the Times of India.
The sum of donation to the Congress foundation was detected after the government initiated an inspection into IRF's accounts in 2014. Congress spokesperson Abhishek Manu Singhvi said that the donation was just taken once from the NGO and it had not been involved in terror allegations at the time.
"It (donation) was discovered by chance when the recent events happened... and some months ago, a remittance was made," Singhvi said.
Foreign funding to the IRF has been banned by the home ministry and funding can be done only with the ministry's approval. A few days ago, four officials including a Joint Secretary of the Ministry of Home Affairs (MHA) were suspended for renewing the Foreign Contribution (Regulation) Act registration of Naik's NGO despite of an ongoing investigation against him.