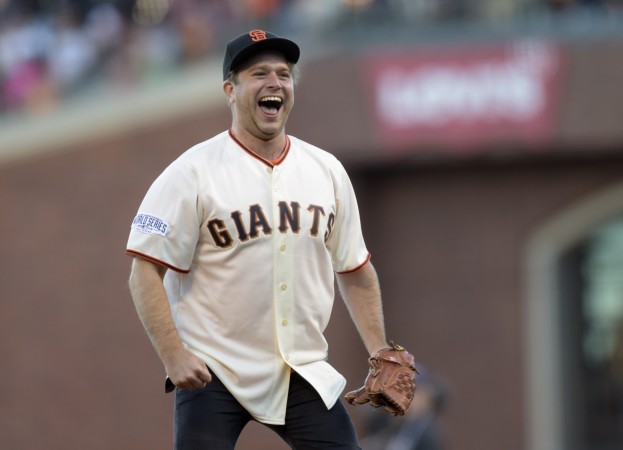 For the first time since his father Robin Williams passed away, Zak Williams has opened up about his death at Christopher and Dana Reeve Foundation's fundraising gala on Thursday night.
Williams' eldest son Zak revealed how the family was coping with the "Good Morning Vietnam" actor's death. "We're doing OK. We're acclimating to the new normal. Everything is step by step," Zak said.
Zak, 31, exhibited a strange strength. He further said that the family, in their grieving process, was trying to spend time on helping others.
Zak said, "Personally, my wife and I are focusing on doing a lot of good. She runs the San Francisco office of Human Rights Watch, and we're working with them to do good in the world," Perez Hilton reports.
Williams was found dead on 11 August, 2014 at his home in Tiburon, California. Investigation revealed he had been battling depression and other health problems might have led to the actor taking his own life.
His family had released a statement some time after his death, but this is the first time that someone of the family has publically addressed the issue since August.
He expressed gratitude for all the support they received since Williams' death. "The outpouring was remarkable. People shared their supportive words, art, and all sorts of amazing tributes to my father," Zak said, smiling, ET reports.
Christopher Reeve was a very dear friend of Williams' and the comedian used to spend a lot of time doing various works for Reeve's foundation.
Zak also spoke about his father's close friendship with Reeve. "They had tremendous love for one another. The amazing thing about their relationship was their incredible drive to take the time to love, help, and appreciate others, even while they found themselves in great pain. They always found time to give their all to those in need. Bringing light and healing where there's darkness, pain, or suffering is absolutely vital," E! Online reports.