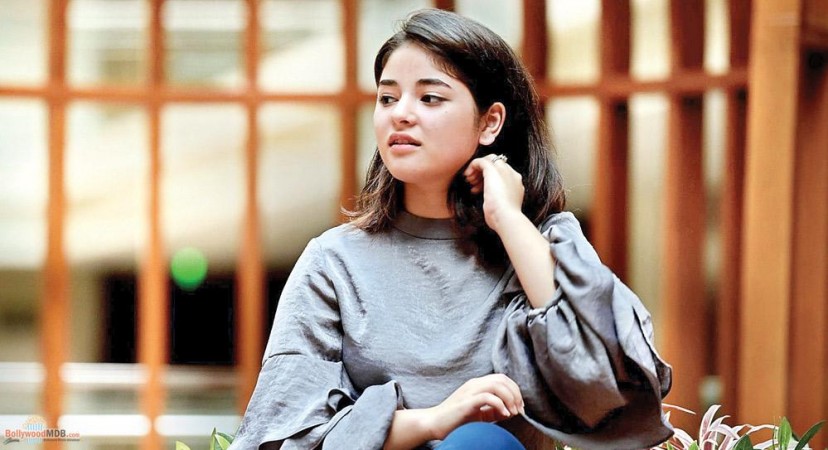 A co-passenger, who travelled in the same flight with Dangal actress Zaira Wasim and accused Vikas Sachdeva in the business class, has said he didn't see the man in question misbehaving with the 17-year-old.
"I was seated in the same... class in which the actor and the suspect (Sachdeva) flew from Delhi. The suspect did not seem to have done anything apart from his act of keeping his legs on the armrest of the seat where the actor was seated," the co-passenger told Sahar police in a statement as per a report in Times Of India.
Dangal actress Zaira Wasim, on Saturday (December 9) night, shared her ordeal via Instagram story claiming that a middle-aged man who was seated behind her on Vistara flight, moved his foot up and down her neck and back. The Mumbai Police registered an FIR against Sachdeva under section 354 IPC and POCSO Act as Zaira is a minor and the accused was sent to police custody till December 13.
"I saw Sachdeva doze off immediately after he settled in his seat after boarding the flight at Delhi. His fault was he kept his legs on the armrest, which was wrong. I did not see him misbehaving. He also apologised when the actor shouted at him when the flight landed at Mumbai airport and the matter was settled then," the witness was quoted as saying.
Earlier, the wife of the accused also came out in support of her husband saying that Zaira has wrongly accused her husband and instead countered the actress for doing a publicity stunt.
She said: "This girl has been influenced by fame and wrongly accused my husband Vikas. My husband was coming home from Delhi. His mamaji had passed away and he was not in the right frame of mind. He was feeling very low and asked for a blanket. He wanted to sleep. I am shocked at Zaira's allegation. The police have taken my husband into custody. They came home this morning."
"Why did Zaira not raise an alarm then and there? Why did Zaira tweet 2 hours later? Zaira had her mother for company. Despite that, the two ladies chose not to make any noise, why? My father is an ex-Army officer and my father-in-law is an ex-Income Tax officer. We know how important it is to respect a lady, our family upholds very high values. My husband is a family man. We have a 9-year-old child. Vikas can never misbehave with any lady in any manner," the wife of the accused was quoted as saying.