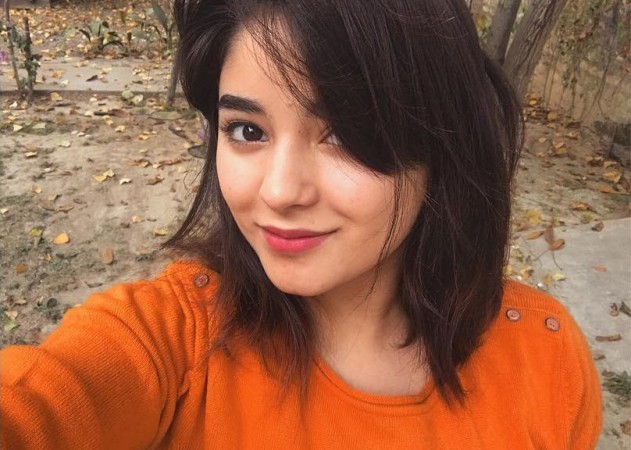 The man accused of molesting actress Zaira Wasim aboard a flight ws on Wednesday sent to judicial custody, according to ANI.
The accused was presented in Mumbai's Dindoshi sessions court on Wednesday. The court remanded him in judicial custody till December 22. He was earlier in police custody.
Meanwhile the accused has filed a bail plea that will be heard on December 15.
The ANI report said the lawyer of the accused argued in the court that the manner in which he was arrested by the Mumbai Police was akin to illegal detention. Backing up his argument, the lawyer said no notice under Code of Criminal Procedure 41 was sent to the accused.
He also submitted CCTV footage, claiming the accused was actually arrested at 1:10 pm on Sunday, and not at 9:30 pm, as shown in the police records.
Alleging anomalies in the case, the lawyer highlighted points like the complaint was registered 10 hours after the incident, and Zaira had refused to file any complaint at the airport.
The accused, one Vikas Sachdeva, has been booked for allegedly molesting Zaira on a Vistara flight. The 17-year-old actress had taken to Instagram and had narrated the alleged incident in a live video. She was in tears, and claimed that the accused had touched her back and neck with his foot inappropriately.
Sachdeva's wife had spoken in support of him while denying the allegations.
"This girl has been influenced by fame and wrongly accused my husband Vikas. My husband was coming home from Delhi. His mamaji had passed away and he was not in the right frame of mind. He was feeling very low and asked for a blanket. He wanted to sleep. I am shocked at Zaira's allegation. The police have taken my husband into custody. They came home this morning," she had said.
"Why did Zaira not raise an alarm then and there? Why did Zaira tweet two hours later? Zaira had her mother for company. Despite that, the two ladies chose not to make any noise, why? My father is an ex-Army officer and my father-in-law is an ex-Income Tax officer. We know how important it is to respect a lady, our family upholds very high values. My husband is a family man. We have a nine-year-old child. Vikas can never misbehave with any lady in any manner," the wife had concluded.