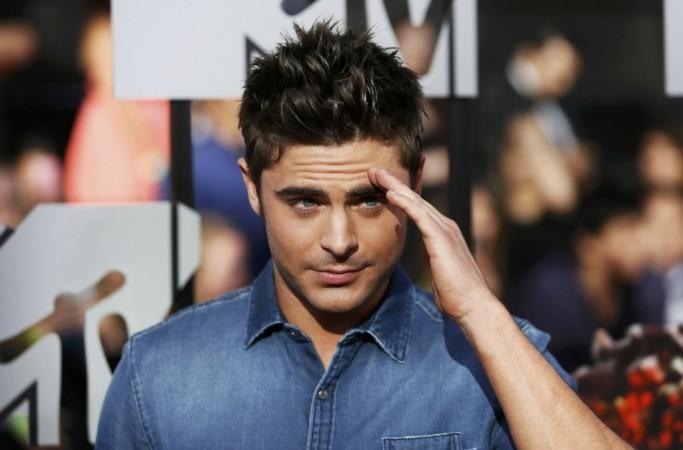 Zac Efron, who is dating Michelle Rodriguez, reportedly spilled the beans on his life before checking into rehab and what triggered him to take the decision.
The 26-year-old actor recently appeared on new NBC reality show "Running Wild With Bear Grylls", where he revealed the reason for checking into the rehab and how he got into trouble after media delved into his personal life.
The former " 'High School Musical' star said that the challenging part was not the work. He said "it was sort of the in-between work—the social aspects outside of it. I mean, everywhere you go to a certain extent, there is press in some form."
It is common knowledge that Zac Efron got fame at very young age, and that apparently took a toll.
"Whether you're going to an event where you're supposed to be out...there will be press there, if you're leaving your house to go to the grocery store, there will be press there. It can be everywhere and it can be confusing," he told E!Online. "You spend a lot of time in your house, going crazy and pretty soon you need a social lubricant. And once I needed that, it became to go anywhere."
Efron also said that there was a time when he cared least for his work and more for letting loose and having fun. He had earlier told Hollywood Reporter that he was exhausted after doing back to back films and felt isolated.
"I had done films back-to-back-to-back. I was burnt out," he said. "There was something lacking, some sort of hole that I couldn't really fill up. I was just so deep into my work, it was really the only thing I had."
Since coming back from the rehab, Efron looks happy and is currently on a promotional spree for his movie, "The Awkward Moment". He is also understood be much more comfortable with himself and have started taking things easy.
The actor was also recently spotted going on a romantic vacation with Rodriguez.